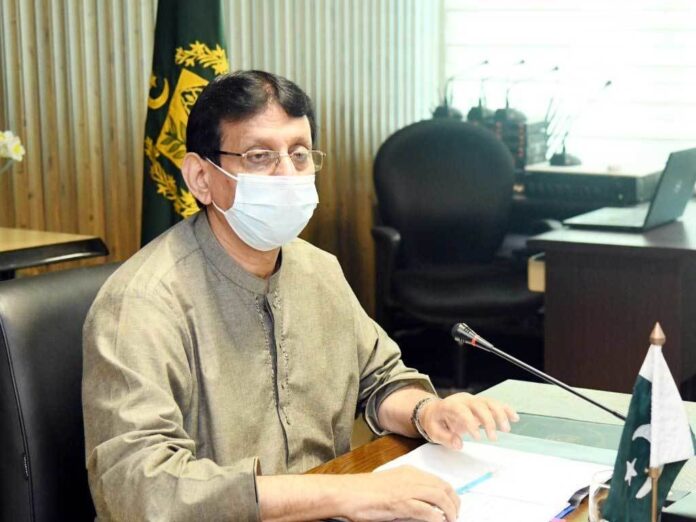 Syed Amin ul Haque, the Minister for IT and Telecom, in his recent remarks calls out Pakistan's telecom operators for not taking part in the spectrum auction and told they presented difficult conditions as an execute for not participating in the spectrum and had relinquished it because they want to end their commitments of offering quality services to the consumers of Pakistan. 
MoITT to Act Against the Opposing Telecom Operators
The IT Minister stated this in his comments at the signing ceremony of Ufone's license for the added spectrum that it acquired last week in the auction. Minister Haque continued, "My loud and clear message is for those who wouldn't side with people of Pakistan or those who wouldn't support Pakistan's economy, Ministry of Information Technology and Telecommunication will act against any such operators".
PTA Executed a Remarkable Job in Conducting the Spectrum Auction
He further stated that it is the responsibility of the government to ensure the quality of services and that the Pakistan Telecommunication Authority (PTA) had performed an incredible job by presenting equal opportunities to everyone by transparently managing the spectrum auction through the binding of a specific quality of service necessities for the winning operators.
Read more: Auction of NGMS spectrum is underway to meet the surging broadband demands
"Just look at how services were impacted in Jamshoro after lightning or after rains in Lahore. We can't let this happen again," he insisted and added that the operators should make the required adjustments to alleviate any unexpected situations.
 IT Minister Haque announced, "We want to offer seamless services to every Pakistan, regardless of his location or the operator he is on," and further continued that the Universal Service Fund (USF) had spent over Rs. 31 billion during the last three years to guarantee that the rural and undeveloped towns of all the regions are granted a similar quality of services like any major city of Pakistan.
IT Ministry is Tirelessly Working to Reach the Goal of Digital Pakistan
The IT Minister further explained that the vision of his ministry is to provide every citizen of Pakistan with a smartphone and that it is operating aggressively to reach the goal of 'Digital Pakistan'. He further declared that Pakistan is advancing towards this dream as is apparent from the notable growth of mobile phones and broadband users in the country.
"We have seen mobile phone users growing from 160 million when the government took over to some 184 million now. Similarly, broadband users grew from 70 million to over 100 million within just three years of the current government," he stated. 
Source: Pro Pakistani