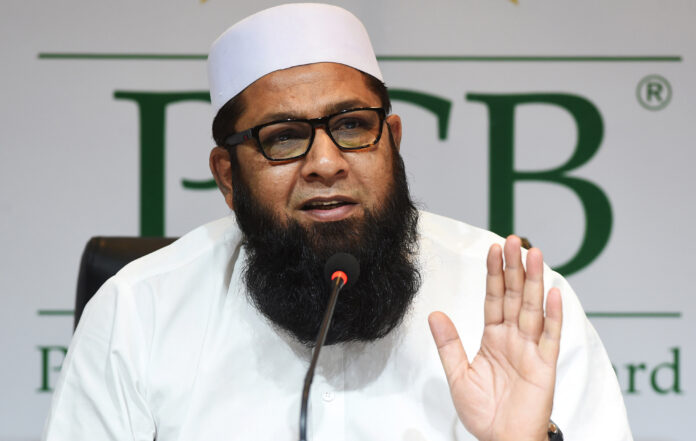 Former Pakistan cricket captain Inzamam-ul-Haq's tenure as the chief selector of the Pakistan Cricket Board (PCB) hangs in the balance due to disagreements within the organization. Recent sources suggest that Inzamam ul Haq is at odds with the PCB over the appointment of Shahid Anwar as the head coach of the U19 men's team.
Clash Over Coaching Leadership
The heart of the matter centers on the selection of Shahid Anwar as the U19 men's team head coach, a decision reportedly met with opposition from Inzamam-ul-Haq. Inzamam had strongly recommended that former Pakistan cricketer Mohammad Yousaf be appointed as the head coach for the U19 team; this sharp disparity in viewpoints highlights the difficulties in ensuring a unified strategy for team management and player development under Inzamam's guidance as the chief selector.
Inzamam-ul-Haq's position within the PCB has been marked by its complexities. While he has assumed the role of chairman of the Junior Men's Cricket Selection Committee, he also continues to oversee the senior selection committee.
Inzaman ul Haq Relations with PCB
Inzamam-ul-Haq's rift with the PCB is not an isolated incident; past disagreements have also marred their working relationship, signaling a recurring issue that needs to be addressed. While Inzamam recently inked a contract with the PCB, securing a substantial monthly remuneration, this latest disagreement underscores the tumultuous nature of his role as chief selector.
Despite the reported tensions, the PCB has publicly refuted the notion that Inzamam is considering stepping down. A PCB spokesperson affirmed that Inzamam had actively participated in the selection process for the U19 men's team and the women's A team, and thus, there is no concrete evidence of his dissatisfaction with the board.
Also read: Mohammad Hafeez Steps Down from PCB Cricket Technical Committee