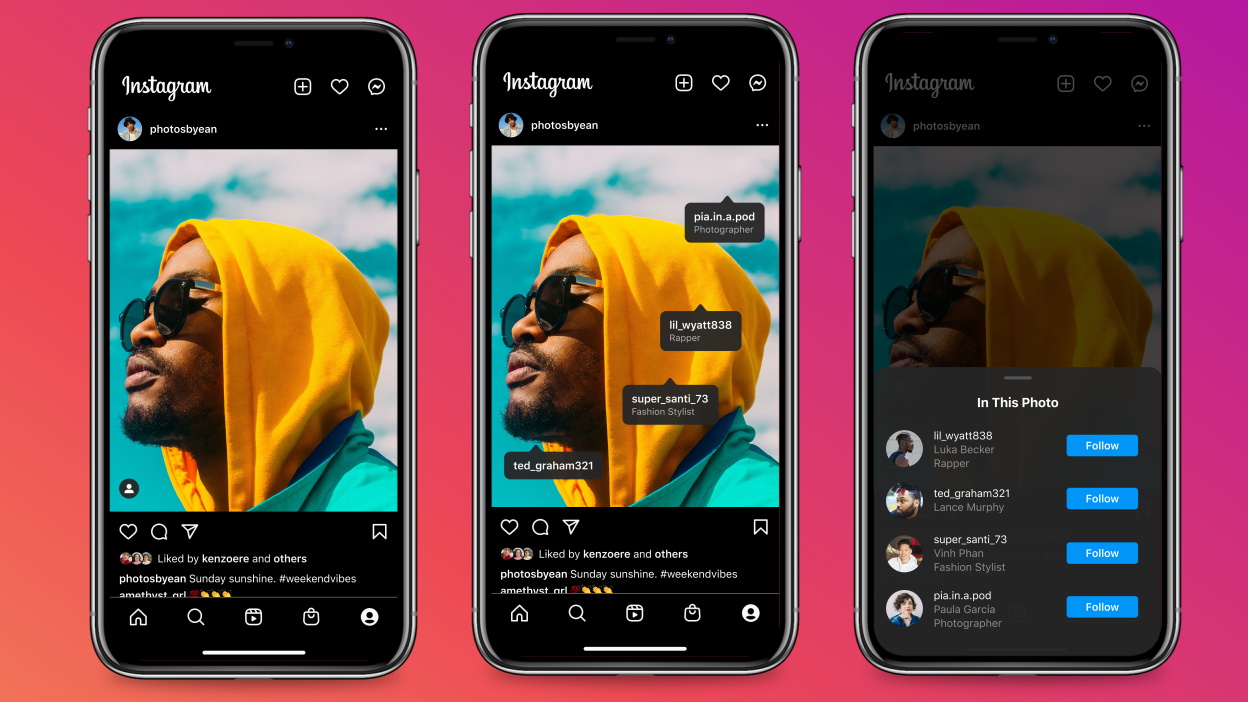 Instagram has launched an enhanced tags feature that entails more details regarding collaborators and influences. Enhanced tags will show their roles — photographers, artists, writers, and others — who work on content but aren't always visible unless mentioned by a post's creator.
Enhanced tags to credit underrepresented creators
Instagram explained that the enhanced rags feature will be used to highlight behind-the-scenes creators who sometimes go unnoticed or unacknowledged. It says in an announcement; "For many Black and underrepresented creators, crediting is an entryway to building a sustainable career as a creator, while combating cultural appropriation and ensuring the world knows who is driving culture."
Previously, Instagram users used several DIY methods to credit the creators while some put names in the caption and others tag them in the post to give the due credit. The enhanced tags feature is more of an official method to credit the original creator. Recently, Black creators have called out TikTok for failing to provide adequate credit to originators of certain trends, which are often popularized by white influencers. With Enhanced Tags, people can share and view a creator's specific contribution to a photo or video post.
Recognition for the people of color
The feature was created by three women of color — Meta data analysts Alexandra Zaoui and Alexis Michelle Adjei, and Meta engineer Cameryn Boyd— who saw the need for a better crediting system on Instagram posts. Boyd and Adjei said in an interview that Black creators were specifically in mind when designing the new tags. She said; "Now, you can just have this enhanced tag, and the idea there was because we know that Black creators' content was already going viral and was being shared, but they weren't getting that attribution."
Read more: YouTube Adds New Creator Tools to Rival TikTok and Instagram
Source: Tech Crunch