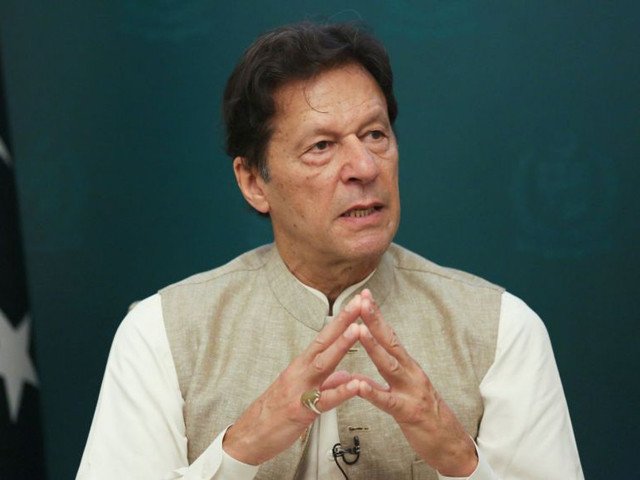 Former Prime Minister and PTI chairman Imran Khan has made a remarkable entrance into the world of TikTok, amassing nearly 3 million followers and garnering a staggering 200 million views within just 24 hours of joining the platform. The overwhelming response has surpassed all expectations, and the figures are projected to soar even higher by the end of the day.
Rapid Rise to 3 Million TikTok Followers
In a whirlwind debut, Imran Khan's TikTok account has quickly become a sensation, attracting millions of users from diverse backgrounds and regions. Despite posting only two videos, his follower count has surged to nearly 3 million, making him one of the fastest-growing public figures on the platform.
The first video, featuring a captivating montage of Imran Khan's influential public addresses, struck a chord with viewers and garnered a staggering 147 million views at the time of writing. In the video's caption, Imran Khan expressed his motivation for joining TikTok: to establish a direct connection with the youth, even in the far-flung rural regions of the country. Khan's motivation reflects his keenness to engage with the younger generation, tapping into the platform's popularity to further his outreach and create meaningful dialogue.
Imran Khan's Call to Action
In his second video, Imran Khan graciously thanked his rapidly growing TikTok audience for their warm welcome. Alongside his gratitude, he passionately urged all viewers to register their votes before the imminent deadline for the upcoming elections on 20th July. With a clear focus on civic responsibility, he emphasized the crucial role that every vote plays in shaping the destiny of the nation. His call to action exemplifies the power of social media platforms like TikTok to mobilize and galvanize citizens toward a common goal. By utilizing his newfound influence, Imran Khan seeks to motivate the younger generation to actively participate in the democratic process and make their voices heard through the ballot box.
@imrankhan.ptiThank you to all of you on TikTok for the grand welcome. I want you all to verify your vote by sending your CNIC at 8300 via sms today. July 20th is the deadline. These upcoming elections are going to be decisive for our country!♬ original sound – Imran Khan Official
Also read: PTI Foray into the World of Short-Form Videos as Imran Khan Joins TikTok