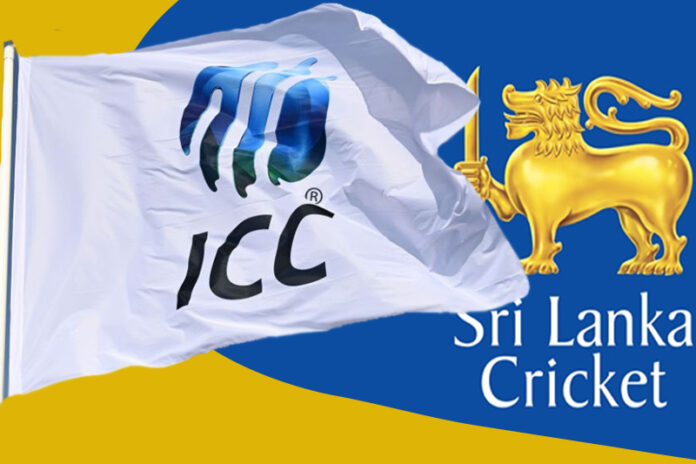 Sri Lanka Cricket (SLC) is in the midst of a heartbreaking setback as the International Cricket Council (ICC) has suspended it immediately. This suspension comes in response to extensive government interference in various aspects of the board's administration, prompting the ICC to take action to safeguard the autonomy of SLC. "The ICC Board met today and determined that Sri Lanka Cricket is in serious breach of its obligations as a Member, in particular, the requirement to manage its affairs autonomously and ensure that there is no government interference in the governance, regulation and/or administration of cricket in Sri Lanka," the ICC said in a statement.
Sri Lanka Cricket Suspension: Government Interference Triggers ICC Response
In an online meeting on Friday, the ICC addressed concerns about government interference in the administration, finance, and national team matters within SLC. While labeled as a "suspension," the ICC emphasizes that it serves as a warning to prevent further government involvement in the running of Sri Lankan cricket. The immediate impact of this suspension is minimal, considering Sri Lanka's concluded World Cup campaign and no scheduled cricket events until December.
Surprisingly, the SLC had reportedly urged the ICC to take this drastic step, indicating internal acknowledgment of the need for external intervention. The ongoing legal and parliamentary debates surrounding the dissolution and reinstatement of the SLC board underscore the complexity of the situation. The ICC's decision to recognize SLC president Shammi Silva, currently in India, reflects the careful consideration of internal governance structures.
Comparisons to Previous ICC Suspensions
This development draws parallels to the suspension of Zimbabwe Cricket in 2019 for government interference. Unlike the abrupt shutdown of all cricket activities in Zimbabwe, the ICC appears cautious in Sri Lanka's case. The suspension conditions and the subsequent course of action will be determined by the ICC Board during their scheduled meetings from November 18-21 in Ahmedabad.
Sri Lanka's sports minister, Roshan Ranasinghe, dismissed the SLC board on Monday and appointed an interim committee led by Arjuna Ranatunga. However, Sri Lanka's courts swiftly reinstated the board a day later through a 14-day stay order on the gazette dissolving it. Subsequently, discussions about the state of Sri Lanka Cricket unfolded extensively in the country's parliament. By Friday, when the ICC imposed the suspension, the elected SLC board led by Silva was actively managing cricket affairs in the nation.
Also read: Sri Lanka's Angelo Mathews Makes Cricket History with Timed Out Dismissal