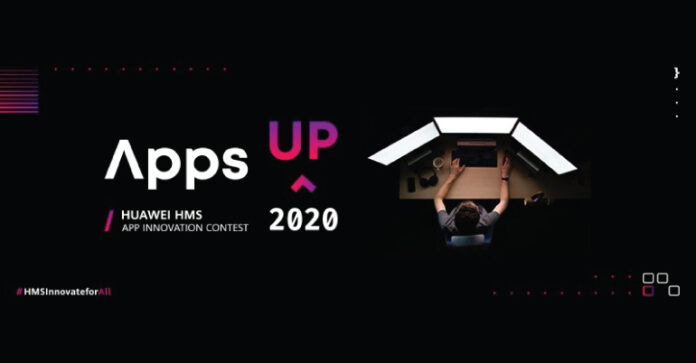 Huawei invites developers belonging from Pakistan and several other countries to the flagship event of the Company. The Huawei HMS App Innovation Contest aims to create ambition and to embolden developers worldwide and set their skills to test. HMS influences to create ingenious apps, delivering smart life services to Huawei device purchasers in more than 170 countries and regions.
The contest will enable the entrants to compete with experienced individuals. The competition will provide a platform to develop innovative apps that could improve to guide everyday life. Developers belonging to Europe, Asia Pacific, Africa, Middle East, Latin America, and China would also showcase their talents. AppGallery by Huawei is ranked as one of many top three international apps out there in the market. As a result, The winner of Apps up will get the prospect to have their apps advertised and supported on Huawei's AppGallery, shaping the app to be available to hundreds of thousands of buyers from over 170 nations.
This year's edition of the competition is in collaboration with Higher Education Commission in Pakistan. Dr. Irshad Nazeer, Assistant Professor of Computer Science at Sukkur IBA stated about the significance of these competitions, "The event was very beneficial for students as they were motivated towards skilled based learning and global competition. This sort of initiative from Huawei has always helped our students and faculty on the path of Industry-Academia Linkage."
Benefits and Prizes Associated with the Contest
According to Technologytimes:
USD 200,000 – funded by the shining Star Program in cash prizes in categories like the best app, best game, best social impact App, most popular app, and Honorable mention.
Get an opportunity to compete on a global stage and show technical skills using leading HMS Core.
Receive free access to Huawei Developers events, courses, and certifications.
Discuss with industry experts and Apps Up expert judging panel.
During the global launch ceremony, Huawei hosted virtual live events to exhibit the program that the developers will be part of. The HMS core conferred at the launch event entails art app sketch AR, an application that utilizes Huawei HiAI to produce a smarter app for virtual art creation.
Read More iPhone 12 among the first smart phones to have 5G experience