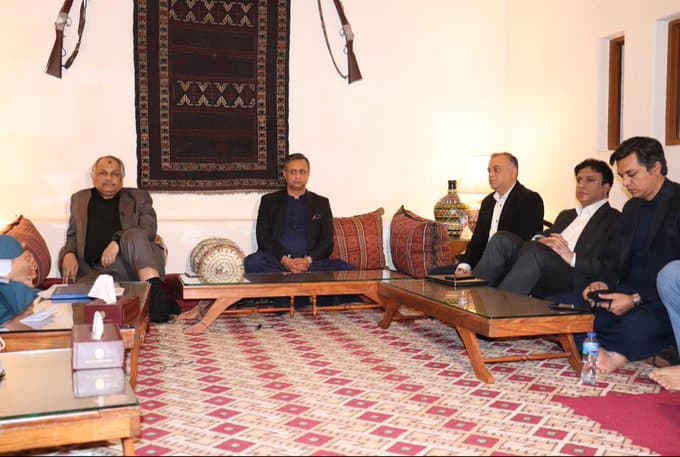 In a recent meeting conducted at the Quetta press club, the Federal Secretary for Information, Technology, and Telecommunication, Shoaib Siddiqui, while conversing with the journalist announced that the govt is strongly interested in the progress and development of Balochistan.
As a result, the Federal Secretaries are visiting the province under direct instructions from Prime Minister Imran Khan and the Federal IT Minister, Amin Ul Haq. "The federal secretaries have been tasked to improve the communication and understanding between the federal government and the provincial Balochistan government.", the announcement stated.
Read more: MoITT to hold the first-ever Digital Pakistan policy roundtables to devise digital transformation
The announcement further informed that the govt recognizes, the province Balochistan's advancement as fundamental to Pakistan's progress, and therefore, the vision of Pakistan's development cannot come to fulfillment without resolving the complaints and grievances of the people of Balochistan.
Furthermore, in the meeting, the Federal Secretary also once again reassured the IT sector of Pakistan that an international level payment gateway would soon be launched in the country. Although, it constitutes at least the 4th marked occurrence of a government official promising an international payment gateway "soon" in the past 2 years. The declaration came through during a visit of the Federal Secretaries to Balochistan.
Read more: MoITT is expected to raise the IT Taxation issue with FBR and Finance Ministry
In addition to it, the CEO of the Universal Service Fund, Haris Mehmood, Managing director of Pakistan Software Export Board (PSEB), Usman Nasir, CEO of Ignite, Asim Shehryar, CEO of the National Information Technology Board (NITB), Shabahat Ali Shah and the rector Virtual University (VU), Irshad Bhatti were also present at the event.
The federal secretary also highlighted that the tax exemption to IT exports granted till 2025 is part of the government's plan to further develop the IT sector in the country.