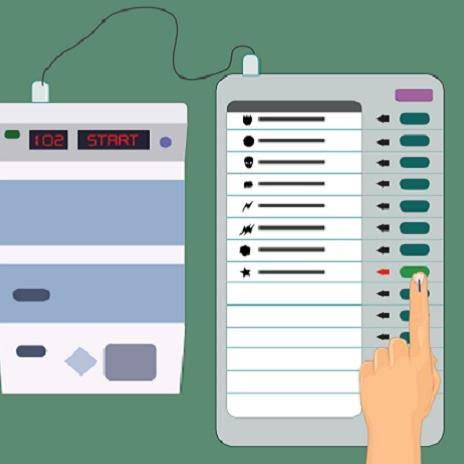 After meeting with PM Imran Khan, Minister for Information and Broadcasting Chaudhry Fawad Hussain told the media that the Election Commission of Pakistan (ECP) was bound to hold all the next elections, including by-polls through the Electronic Voting Machines (EVMs). Talking to the media, he said, "The federal cabinet, while discussing the most important decision on the EVM, opined that after amendment in the [election] laws, the election commission must hold all next by-polls through EVMs. If elections are not conducted through the EVMs, there is another opinion that the government will not be able to fund them."
A comprehensive plan on the use of Electronic Voting Machines
The Minister of Science and Technology, Shibli Faraz, shared a comprehensive plan on the use of EVMs, during the cabinet meeting, which included details such as how many machines would be required and the government wanted the ECP to move forward according to the schedule. The cabinet was also briefed regarding the introduction of electronic voting machines.
Read more: Shibli Faraz Announces Rs1 Million Reward for Hacking Pakistan-Made EVMs
Fawad Chaudhry emphasised that all institutions, including the ECP, were bound to move forward in line with the Parliament's decisions. Regarding the electronic voting machines, he said that the existing election laws only gave legitimacy to the polls via the machines and noted that Law Minister Farogh Naseem had the same viewpoint. However, the government had formed a committee in that regard, and the law ministry would give its opinion on the matter.
ECP forms committee over the use of EVMs
In the latest move, the Election Commission of Pakistan has formed three committees to implement the legislation on the Electronic Voting Machines (EVMs) and Internet Voting for overseas Pakistanis. Fawad Chaudhry lauded the move; he took to Twitter to extend the hand of co-operation towards ECP.
الیکش کمیشن کا EVM اور بیرون ملک پاکستانیوں کی ووٹنگ کے امور پر ٹیکنیکل کمیٹیاں بنانےکا فیصلہ انتہائ احسن ہے، پارلیمان کےفیصلے تمام اداروں کیلئے مقدم ہیں انتخابات میں الیکشن کمیشن کے چیئرمین اور ممبران کا کردارانتہائ اہم ہے اورحکومت ان معاملات پرالیکشن کمیشن سے ہرممکن تعاون کرےگی

— Ch Fawad Hussain (@fawadchaudhry) December 2, 2021
Source: The News