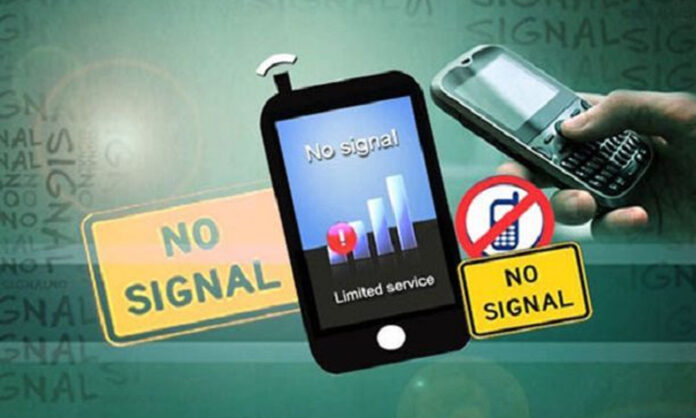 The coalition government is using all means to stop Pakistan Tehreek-e-Insaf from holding its 'Azadi March' in the capital city. As per reports, the Punjab government has decided to suspend mobile phone services across the province to avoid the anticipated chaos and disorder.
Government plans to suspend mobile phone services across Punjab
As per local media reports, the CM Punjab, Hamza Shehbaz, chaired a high-level meeting where the law enforcement authorities briefed him on the possible measures that could be taken to stop the long march. The CM of Punjab decided to suspend mobile phone services across 350 places in Punjab and 20 places in Lahore.
A senior party member of PTI, Fawad Chaudhry, accused police of arresting more than 400 workers without having the necessary warrants. He tweeted: "More than 1,100 houses were raided overnight. Police entered the houses without any warrants and insulted women and children." According to two police officials, more than 200 supporters of PTI were arrested in overnight raids in Punjab.
The government has also imposed section 144 in Sindh and Punjab that bans all types of public gatherings, rallies, and events exceeding four persons. According to the Home Department; "In case of violation, the government will take action under Section 144." The ban in Sindh was imposed amid a fresh wave of terrorism in Karachi claiming several lives over the past 30 days.
PTI begins long March amid crackdowns and blockades
Despite all the efforts to stop PTI activists from marching towards Islamabad, the PTI's long march already started today (Wednesday, 25th March) at 3 pm when the party leader, Imran Khan, will meet the party activists at Islamabad's Srinagar Highway. Meanwhile, the authorities have started sealing the red zone as Imran Khan indicated a possible sit-in near the Srinagar Highway — the main artery of the city.
Read more: #ImportedHakoomatNamanzoor Becomes the Most Trending Hashtag on Twitter With Over 100M Tweets