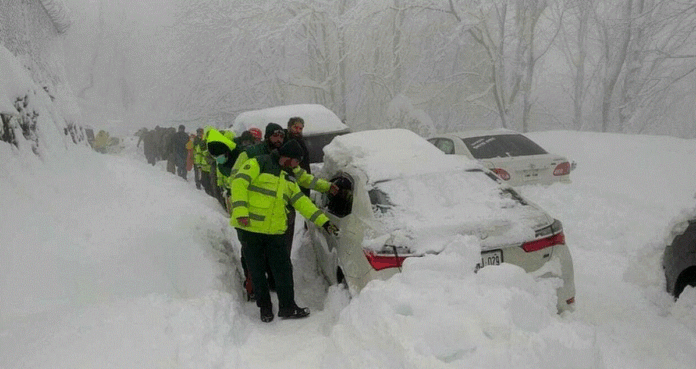 In response to the recent calamity of the Murree snowstorm, the government has decided to launch the Murree Tourism App. According to reports, the app will concentrate on travel advisory for tourists. This new app can bring a positive change after the said snowstorm caused the death of more than 20 people died. The tourist got trapped in their cars on Saturday after an immense snowstorm jammed the roads amid a surge of tourists.
Government Plans to Launch a Dedicated Murree Tourism App
Furthermore, the government has not shared any further details regarding the Murree Tourism App, but the app is probably going to help with weather notifications and traffic alerts primarily, with other potential features such as hotel bookings, etc.
The Murree Tourism App has not been rolled out yet and the government is only planning to do so for now. There will be more details to share as soon as the app is inaugurated and we will make sure to update this space accordingly. The app will likely launch on the Google Play Store.
The Tourism Bureau Will be Questioned on the Matter
In addition to this, the tourism bureau, which further has the duty of handling the hill station, would be questioned about the steps it had taken to manage the influx of tourists, stated the senior official of the district administration. He further continued that apart from this, the board would record statements of Commissioner Syed Gulzar Hussain Shah, Deputy Commissioner Mohammad Ali, Assistant Commissioner Murree Mohammad Omer Maqbool, and City Police Officer Sajid Kiani.
Read more: Government Launches Crackdown Against Murree Hotels for Overcharging Tourists
Source: Pro Pakistani