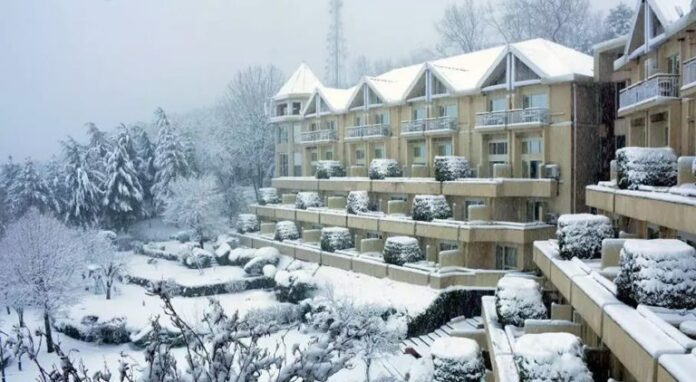 The Punjab government has launched a crackdown on Murree hotels after hoteliers increased the rents and food prices which forced many tourists to stay in their cars amid the snowstorm, which claimed more than 20 precious lives.
Read more: First Inquiry Report of Murree Incident Reveals Administrative Faults During the Calamity
Three venues sealed after the crackdown on Murree hotels
For the past few years, there has been a trend going around on social media asking people on social media to ban Murree as the local people were looting tourists. The trend didn't get much traction until the horrendous Murree incident activated the authorities and it leads to the crackdown on Murree hotels asking for skyrocketed rents while providing the least services.
The DC of Rawalpindi directed authorities to seal the Murree hotel allegedly charging Rs20,000 a night from stranded tourists on the incident day. According to local media news, as many as three hotels were sealed in Murree as a result of the crackdown on Murree hotels.  Meanwhile, the chairperson of Murree Hotel Association clarified that a large number of tourists were not able to make it to the hotels in the first place as they were stuck in a traffic jam amid snowfall.
Inflated prices of essential items triggered the tragedy
Many tourists who returned from the hill station claimed that hotel owners jacked up accommodation charges, forcing people to spend the night in their cars. They said that accommodation charges were raised to up to Rs70,000 per room from Rs6,000. While some tourists said that food prices also skyrocketed in the area amid the severe weather conditions. They said one pack of biscuits worth Rs10 was sold at Rs300, while a small water bottle was sold at as high as Rs300 while a single boiled egg was available for Rs250. Even, Rs3000 was charged by the locals just to push the car out of snow.
Source: Nation News