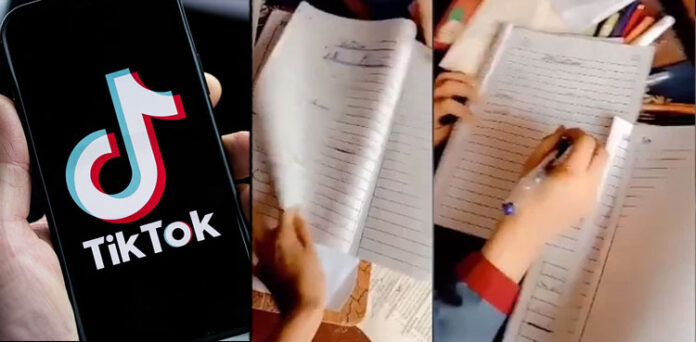 Sindh Minister for Universities and Boards Ismail Rahoo has warned that students making TikTok videos in the examination centers will be declared fail, the development came as a matriculation student from Hyderabad was found making TikTok videos in the examination centre. He also expressed displeasure with other boards for failing to control cheating during the board examination.
Sindh Government Announce Strict Measures for Students Found Making TikTok Videos in the Examination Centre
The minister has asked the authorities to strictly implement rules and regulations at the examination centers. "Action will be taken against the students who use mobile phones in the examination centers," he said. Raho also directed the board chairmen and controllers to take strict action against the students, who are involved in cheating. "The rules and regulations should be strictly implemented at the examination centers," reads his statement.
The minister took action after a female student was found making a TikTok video during the matriculation exam in Hyderabad that went viral on social media. The video features all-girl students openly cheating on their exams in the presence of an invigilator who also seems actively involved in the process. The video is referenced below:
Female Vigilance Team
The education minister has also ordered all board chairmen to send female vigilance teams to the examination centers of students. "The number of vigilance teams should be increased in all examination centers and female vigilance teams should be sent to the girls' examination centers," he said.
Also read: Education Ministry Bans O'Level Sociology Book Over LGBTQ Content