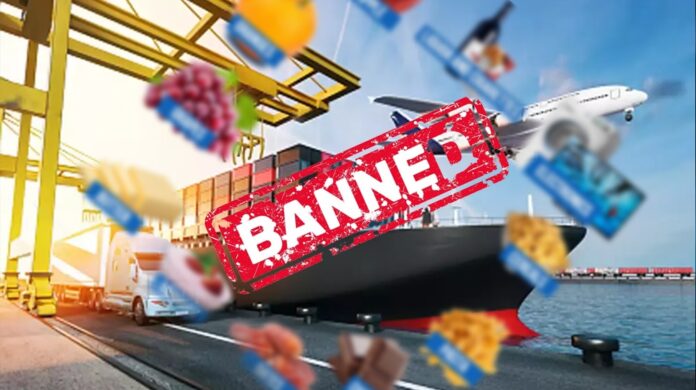 The federal government has finally lifted the ban on the imports of luxury and non-essential items after two months. According to the Ministry of Finance, the decision was taken during the Economic Coordination Committee (ECC), held under the chair of Finance Minister Miftah Ismail, owing to serious concerns raised on the imposition of the ban.
Ban on Imports Lifted Due to the Substantial Reduction in Imports
According to a statement from the ministry of finance; "In the wake of the substantial reduction in the imports due to the efforts of the government, the ECC [Economic Coordination Committee] lifted the ban on imported goods except for Auto CBU, Mobile CBU and Home appliance CBU." The industrialists of Pakistan have welcomed the government's decision to lift the ban on imports as it would help resolve the problem of raw material shortage.
It is to be noted that the import restrictions will stay in place for cellphones, automobiles, and home appliances. The finance minister said that the decision to lift the ban is taken in view of a reduced import bill due to certain conditions put on the import of raw materials and new machines coupled with lower oil prices in the international market. On 19th May, Pakistan slapped a ban on the import of 33 categories of goods, covering more than 860 product lines.
Read more: Government Bans Import of Non-essential, Luxury Items as Rupee Dips to Record Low
All Stuck Consignments are to be Released with a 25% Surcharge Payment
It is to be noted that all the consignments, except items that remain in the banned category, held up at the ports which arrived after July 1 may be cleared subject to payment of a 25% surcharge. It is worth mentioning that while the imports have shrunk, the current account deficit ballooned to $2.3 billion in June.