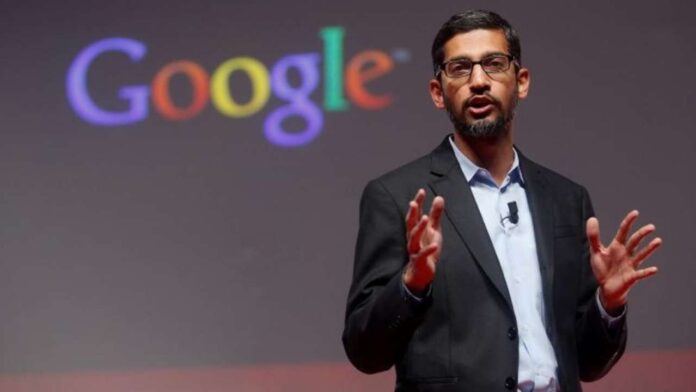 Google has announced to lay off 12,000 workers across the company; the job cuts at Google will affect six percent of the total workforce. The CEO of Google, Sundar Pichai, said in a statement, "I have some difficult news to share. We've decided to reduce our workforce by approximately 12,000 roles. We've already sent a separate email to employees in the US who are affected. In other countries, this process will take longer due to local laws and practices."
Job Cuts at Google: Sundar Pichai Took Full Responsibility for the Situation
Pichai took total responsibility for the situation, saying that 'the fact that these changes will impact the lives of Googlers weighs heavily on me, and I take full responsibility for the decisions that led us here,' He further added; "The jobs cuts at Google come following a rigorous review across product areas and functions to ensure the company's employees and their roles are aligned with Google's top priorities. The roles we're eliminating reflect the outcome of that review."
In a thank you note, the CEO of Google complemented the services of its employees and said, "Thank you for working so hard to help people and businesses everywhere. Your contributions have been invaluable and we are grateful for them." The development came just days after Microsoft laid off 10,000 employees; it is pertinent to mention here that both companies are investing heavily in a fledgling area of software known as generative artificial intelligence.
Employee Support/Severance Package
Google has announced its support for the affected employees in the US and other regions, as detailed below:
The company will pay employees during the full notification period (minimum 60 days).
We'll also offer a severance package starting at 16 weeks' salary plus two weeks for every additional year at Google and accelerate at least 16 weeks of GSU vesting.
The company will pay 2022 bonuses and remaining vacation time.
The company will offer 6 months of healthcare, job placement services, and immigration support for those affected.
Outside the US, the company will support employees in line with local practices.
Also read: Tough to Predict Future; Tells Sundar Pichai to Google Employees Worried About Layoffs