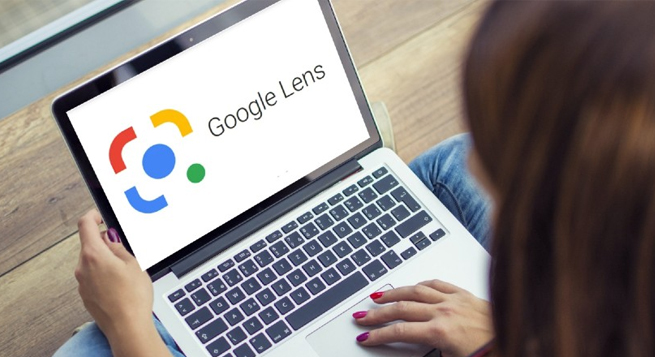 As per a report, Lens icon was recently spotted on google.com by a user while surfing with Incognito Mode on Chrome, which implies that Google Lens may soon make its way to the Google Search homepage when using Chrome for desktop. As of now, the Lens feature on a PC can be accessed from the browser's context menu, the report reveals that a few users have received the feature as part of testing.
Read More: Google to Rollout Gmail's New Web Redesign Called 'Integrated View' Next Week
The new Google Lens feature on the Chrome search page
9to5Google said that the Lens icon was spotted on Google's home search page (using Chrome for desktop) in the search field next to the microphone icon while surfing in Incognito Mode. Notably, the Lens logo is the same as the one seen on the Search bar on Android. When you tap the Lens button, it opens up a box with "Search any image with Google Lens" on top. The box asks the users to either "drag an image" or "upload a file" in order to search for an image with Lens feature.
The Google search page returns the information in the same format as you get when you right-click on any image on a webpage and select the option "Search image with Google Lens". The searched image appears on the left column, and the results, including the Knowledge Panels as well as visually matching images, will show up in the right column. Chrome already offers a "Search Image with Google Lens" shortcut in the right-click menu, but, a coming update will offer a more integrated experience.
Google makes picture analysis easier
Google Lens is bringing back the filters carousel that lets you reanalyze an image multiple times using different filters. So if an image you captured doesn't give intended results, you can use filters to reanalyze it rather than re-capturing it. The seven different filters include; Translate, Text, Search, Homework, Shopping, Places, and Dining.
Source: 9to5Google