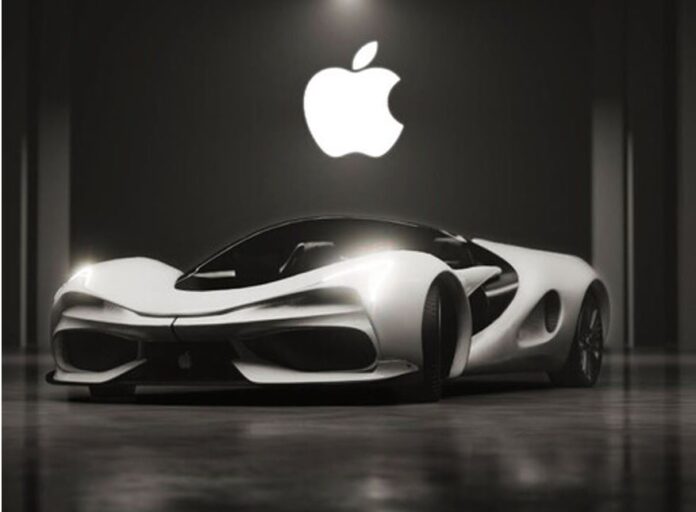 Tech giant, Apple has been rumored to be working on its own electric car that's expected to rival the popular Tesla cars. Now, the US Patent and Trademark Office (USPTO) has granted the firm a new patent for a car sunroof system, according to MotorTrend.
Apple Now Patents a New Car Sunroof System for its First Car
The patent application establishes that the car sunroof system will feature a variable opacity glass that will enable transparency adjustments to be made according to the requirements. The latest patent of the car sunroof system further reveals that Apple is intending to utilize side windows that will open in sequence, unlike the regular car's sunroofs which are fixed and open entirely at a time.
The New Can be Operated Via CarPlay and Siri
Layout-wise the said Apple car users will be able to allow sunlight or exterior light by just adjusting the transparency of the window without opening the sunroof. It is further expected that the latest car sunroof system design will be operable using CarPlay and Siri. While the latest system appears to be interesting and has definitely an Apple touch, the key takeaway with this patent is that Apple is after all working on its own car.
As already mentioned, several leaks are floating around about the Apple Car, the most recent one being the self-driving system for its car. Also, there's nothing official about the Apple Car and even if the leak reports are true, it is still a long way to go for Apple
Furthermore, recent reports indicate that Apple continues to develop and test a new self-driving vehicle system, while it has also been consulting manufacturing plans with other organizations. However, even if all the rumors are true, the launch of the Apple Car is still 3-4 years away – especially as the company has been losing multiple engineers from the car project team.
Read more: PUBG Sues Apple and Google for Selling Rip-Off Versions of the Game
Source: 9to5mac