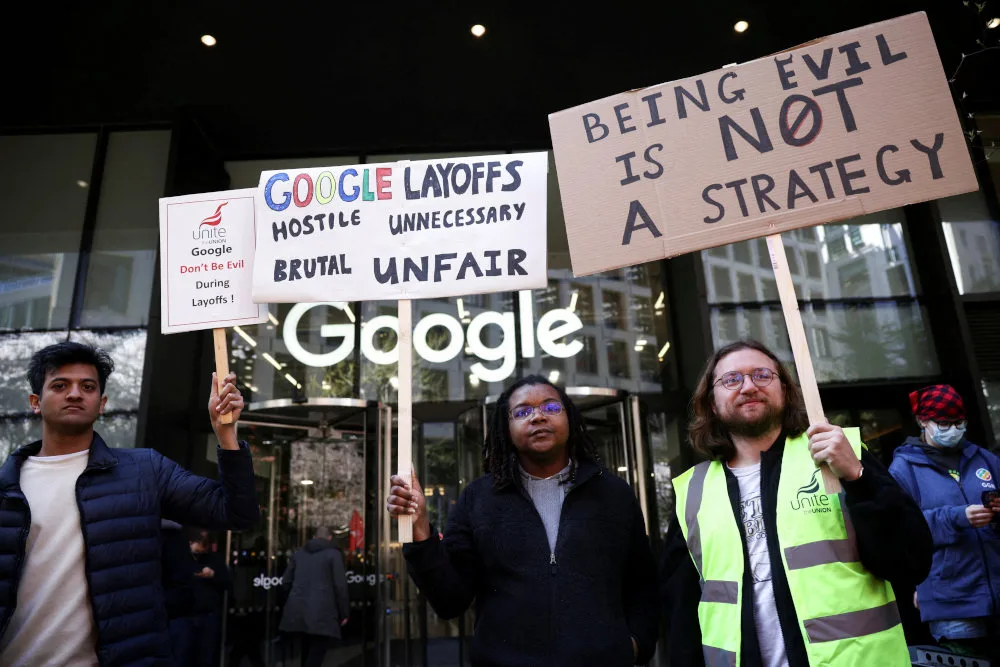 Google London employees staged a walkout in protest over the company's recent layoff of 12,000 workers worldwide. Trade union Unite, which represents Google's UK employees, accused the company of ignoring their concerns and demanded fair treatment of workers. "Google needs to listen to its own advice of not being evil," said Unite regional officer Matt Whaley.
Google London Employees Demands Full Representation and Respect
Unite members said that they would not back down until Google allows workers full union representation, engages properly with the consultation process, and treats its staff with the respect and dignity they deserve. Last month, Google employees in Zurich staged a similar walkout, claiming Google had rejected their proposals to reduce job cuts.
Following the local employment law, Google's senior management has been engaged in redundancy talks in many parts of Europe. A protestor said that talks between employees and management had been extremely frustrating and It has been difficult for those involved. "We have a redundancy process for a reason, so that employees can make their voice heard. But it feels as if our concerns have fallen on deaf ears," he said.
Google's Money Saving Scheme
Google is considering several cost-cutting measures after layoffs such as reserving free Apple MacBooks for only the engineering team, slashing the food budget, and perks like laundry services. The company is reportedly cutting back on fitness classes, staplers, tape, and the frequency of laptop replacements for employees.
Also read: Google India Lays Off 453 Employees Across Various Departments