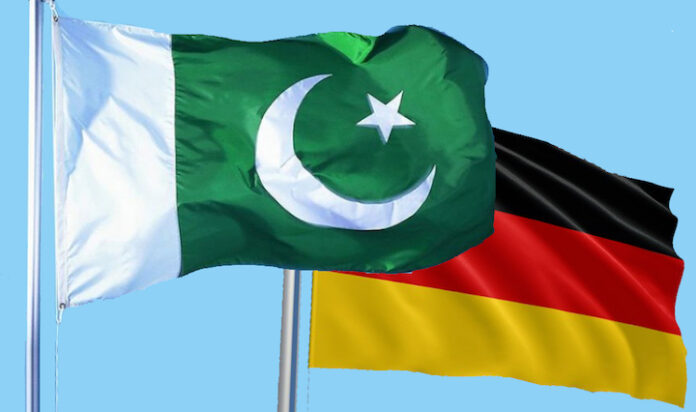 According to a press release issued by the German Embassy in Islamabad, Mr. Hayaud Din, Secretary of the Federal Economic Affairs Division, and Mr. Sebastian Jacobi, Country Director KfW (German Development Bank), signed a grant agreement for 13.5 million euros to support the Billion Tree Afforestation Support Project (BTASP).
Read more: Imran Khan Announced Pakistans Biggest Subsidy Package
The Billion Tree Afforestation Support Project
Under the Billion Tree Afforestation Support Project agreement, Germany will provide a grant of €13.5 million to Pakistan for the program through the KfW Development Bank. The German Ambassador to Pakistan, Mr. Bernhard Schlagheck said that the project will complement Pakistan's flagship 10 Billion Tree Tsunami Programme (TBTTP), including effective management of restored forest landscapes. He also added; "With BTASP we aim to create a truly long-lasting impact of the afforestation campaign. Over a period of six years, BTASP will support the protection and sustainable management of forests across three regions in KP."
According to the press release by KfW, with the funds provided by the German Government, KfW Development Bank will support the efforts of the Government of Pakistan to reduce the impacts of climate change by planting 10 Billion Trees, introducing best practices on native and invasive plant species, training on firefighting techniques and provision of equipment, and women and youth engagement and empowerment. With the successful signing of the grant agreement for Billion Tree Afforestation Support Project phase I, the German Government stands ready to commit an additional EUR 20 million for Phase II of the project.
The project receives global recognition
Prime Minister Imran Khan's Ten Billion Tree Tsunami Project has been acknowledged internationally in a letter written by representatives of climate change organizations in the United States and France. The letter lauded Imran khan's vision to save the world from environmental disasters. It further added that continuing a plantation drive even during the pandemic situation is a laudable act. It added that the drive will be helpful in resolving multiple issues of unemployment, climate change, and water scarcity.
Source: Express Tribune