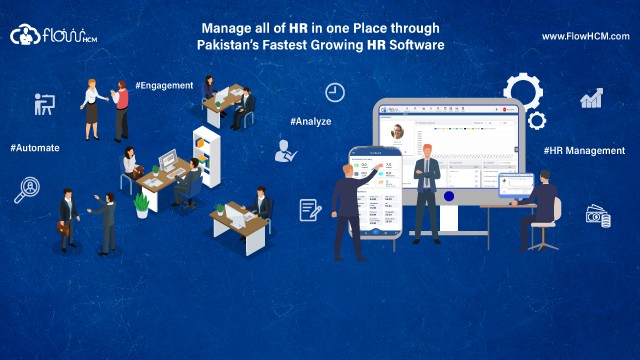 Technology nowadays is rapidly bringing the world towards a digital future. Several organizations have upgraded their technical units with the latest tech equipment; however, FlowHCM has taken HR to another level while proposing to digitize the HR activities of the market.
The company has covered more than 20 Industry Verticals (Diversified Customers Portfolio). According to the reports, the application is the most user-friendly and browser-based that has a modular solution incorporating on-cloud and on-premise deployments for its customers.
FlowHCM is now prepared to launch Pakistan's first-ever AI-based Voice-Driven HCMS/HRMS in Pakistan. The firm has its AI-based voice-activated app that will assist HR to save time and computerize the functions.
Read more: Pakistani online grocery platform, GrocerApp raises $5.2 million in Series A round from global investors
By adopting the FlowHCM voice app one can save employees notable time over former methods of managing these activities. As workplace tech advancements evolve, FlowHCM is generating more possibilities for workers to concentrate on modernization and reduce burnout among operators completing normal duties.
Moreover, SAAS/Subscription variant Pay-As-You-Go Model is executed by FlowHCM; whereas, it has Analytical and Customized HR Dashboards. It is a Window Centralized System with ESS & MSS Features. This firm further has a dedicated Support team with online Ticket Support as well as its mobile app.
In addition, this software corporation is also recognized for its integration expertise with global software products such as Oracle, SAP, SuccessFactors, Workday, MS Dynamics, etc. Furthermore, it has integration abilities with advanced biometric hardware brands.
Read more: Twitter to open applications to test 'Ticketed Spaces' and 'Super Follows'