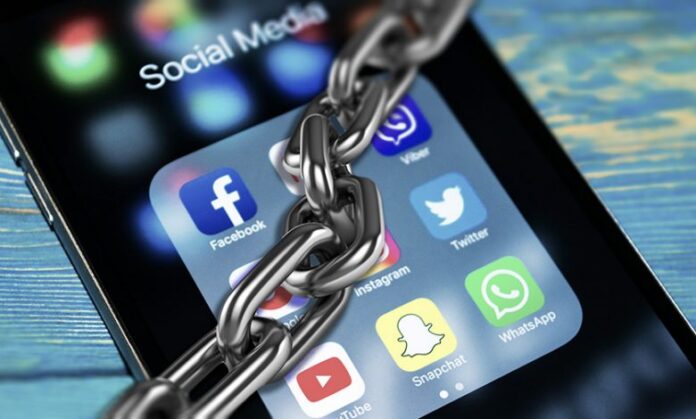 Recently, the Federal Investigation Agency (FIA) has arrested 50 people from various cities of Pakistan in its effort to curb social media extremism present in the country. Moreover, FIA Director-General, Dr. Sanaullah Abbasi announced that the agency has begun a crackdown against social media extremism and the people have been arrested under this act.
Curbing Social Media Extremism Also Involved the Removal of Numerous Hashtags
While speaking to the news outlets about curbing social media extremism, the agency's chief told that apart from arresting suspects "numerous hashtags on social media" were also eclipsed after the FIA action. "Action against extremism on social media by cyber patrol is underway with success," he stated, continuing that those actions would likely facilitate international investments and durability in the economy and trustworthiness in the system.
Read more: Government Issues the Notification of Amended Social Media Rules 2021
Meantime, in an earlier conference with the members of the Overseas Investment Chamber of Commerce and Industries (OICCI) in Karachi, Dr. Abbasi had stated that the bureau had been taking action against unlawful currency business, hoardings, and smuggling of dollars.
In addition to curbing social media extremism, the chief continued that these actions would possibly bring stability to the economy and facilitate foreign investment. He thought that because of the proactive action of the FIA, "tax returns and remittances have risen". Notable progress had also been made on the Financial Action Task Force (FATF) recommendations, Abbasi said.
FIA Has Played an Active Role in Stabilizing Pakistan's Currency
"The FIA has contributed a lot and through Interpol, international cooperation on law enforcement has increased," he observed. He said that lately, the FIA performed an "active role in stabilization of Pakistani currency". The FIA chief notified the OCICCI members about the FIA's part in promoting the ease of doing business and in encouraging international funding.
Furthermore, the business community also shared their concerns related to banks, IPR, and cyber security, to which Abbasi guaranteed that full support will be given by the FIA, an official statement informed.
Source: Mashable