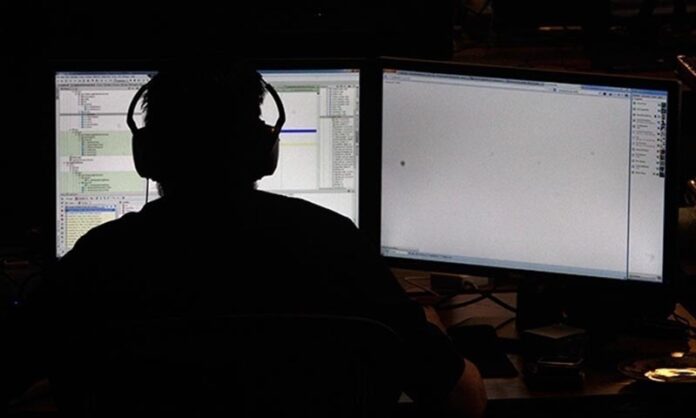 The Federal Investigation Agency (FIA) arrested two male employees of a government department in Karachi for allegedly posting the names of 35 female officers on an adult website. Later, the victims filed a complaint to the cybercrime wing of FIA, taking action against the suspects involved in the act.
35 female officers received harassing texts
Soon after the names of 35 female officers were listed on the adult website they started receiving harassing messages on their mobile phones. The FIA took immediate action and arrested two men, an assistant social welfare officer, and a junior clerk alleged involved in the crime.
ایف آئی اے سائبر کرائم سرکل کراچی کی کاروائی – محکمہ سماجی بہبود سندھ کے 2 ملازمین گرفتار

گرفتار ملزمان ثاقب شیخ اور عدیل میمن محکمہ سماجی بہبود سندھ کی 35 گزیٹیڈ خواتین افسران کو ہراساں کرنے میں ملوث تھے۔ ملزمان کے خلاف مقدمہ درج کر کے تحقیقات کا اغاز کر دیا گیا ہے۔ pic.twitter.com/04kjUALy79

— Federal Investigation Agency – FIA (@FIA_Agency) July 5, 2022
As per the details posted by FIA's Twitter account, the suspects were identified as Saqib Shaikh and Adeel Memon, who were involved in the harassment of 35 female officers. The tweet said that the cybercrime wing has arrested the suspects after an investigation that continued for two years. The complaint was lodged with the FIA Cybercrime Wing in October 2020.
To better address the growing cybercrime situation, the FIA's Cyber Crime Cell has been further divided into 10 sections including Cyber Financial Fraud, Hacking, Cyber Harassment, Cyber Billing, Cyber Stalking, Child Pornography, Data Theft, ID Theft, Intellectual Property Rights and Denial of Services Attack. This will enable the victims to get quick and immediate justice and those involved in cybercrimes who will soon be arrested and punished according to the law.
Court awarded 29 years of imprisonment to the man involved in child pornography
Pakistan court awarded 29 years of imprisonment to a man in a child pornography case. A total fine of Rs2.1 million on the convict named Muhammad Ishaq. In 2016, Pakistan criminalized child pornography, making the offense punishable with seven years in prison and a fine of Rs0.7 million.
Read more: Govt actively monitored internet during the Pandemic: PTA