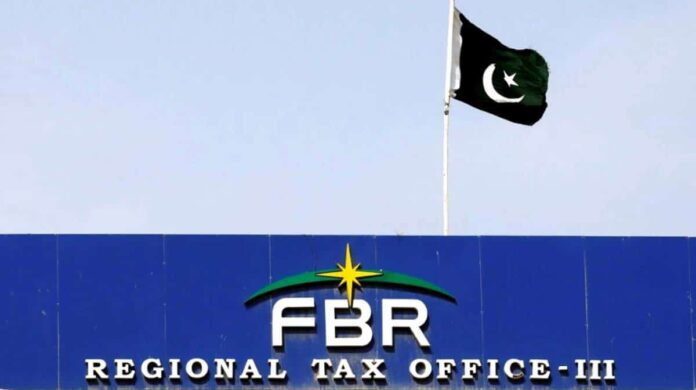 The Federal Board of Revenue (FBR) has prepared a report named; 'Pakistan Raises Revenue Project (PRRP)' which has revealed that the tax regulating body has announced to set up a high-capacity data warehouse to support extensive data analysis and integration of databases in order to replace the outdated Information and Computer Technology (ICT) equipment from FBR offices across Pakistan.
High-capacity Data Warehouse to Utilize Modern Technologies
FBR aims to replace the equipment that has reached its useful life in the FBR's data centers in order to modernize the company's Information and Computer Technology Infrastructure and to execute its reforms initiatives by utilizing modern technologies in its data centers.
Component 2 of the report talks about investing in FBR's ICT infrastructure, supplying, and installing equipment for automated customs control points, and carrying out consulting services for software development and technical assistance for complex initiatives (e.g., business process improvement and change management), including, inter alia:
1. Replacing end-of-life equipment, establishing an Active-Active Private Cloud, and purchasing up-to-date versions of branded software currently used by the FBR.
2. Establishing Data Warehouse and Business Intelligence tools through, inter alia:
(a) Purchasing a state-of-the-art Data Warehouse solution with the capacity to handle big data to accommodate an exponential increase in data volume through a growing number of data sources; and
(b) Acquiring and customizing state-of-the-art Business Intelligence tools needed to analyze information and detect inconsistencies and irregular patterns indicative of tax evasion or other suspicious activities.
Reducing the quantity of E-waste
An estimation of existing ICT equipment in FBR offices has been made to quantify the equipment for replacement under the PRRP. The equipment will be provided to more than 35 regional offices of FBR across Pakistan, comprised of regional taxation offices and Pakistan Customs. Currently, the offices are in the phase of identifying the ICT equipment needs while continuing to use existing systems. During stakeholder consultations, it was pointed out that dismantled equipment at such offices will be reused at sub-offices. Therefore, the quantity of E-waste will be very low and will be estimated at the time of dismantling. The type of equipment to be dismantled will include desktops, laptops, printers, and servers/network switches. Similar equipment will be provided to those offices under PRRP.
Also read: FBR Confirms Encountering 71,000 Cyberattacks Every Month