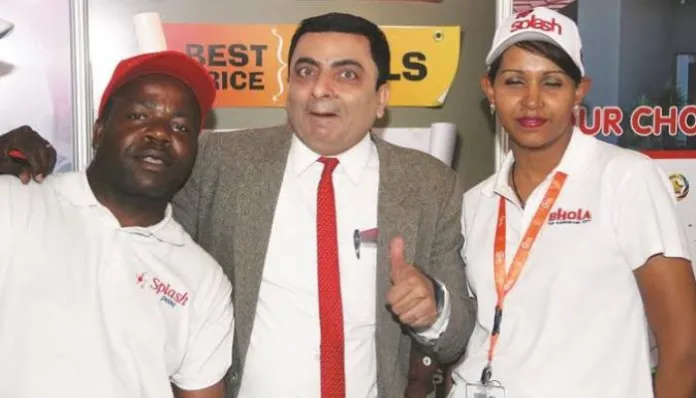 After a heartbreaking defeat from the arch-rivals on Sunday, Pakistan is ready to take on Zimbabwe at the Optus Stadium, in Perth on 27th October. But, Indians are not the only arch-rivals Pakistan have it turns out Zimbabwe also has some deep history linked with the Pakistanis, where they were supposedly fooled by a fake Mr.Bean who looted their people.
The Story Behind Fake Mr. Bean and the New Rivalry
It all began when Pakistan Cricket's official Twitter account shared photos of the players working hard ahead of the Zimbabwe clash. "Onto the next challenge," PCB wrote. It was when a Zimbabwean fan, Ngugi Chasura, responded to PCB's tweet saying that they have neither forgotten nor forgiven Pakistan for sending a fake Mr. Bean to Zimbabwe.
As Zimbabweans we wont forgive you…you once gave us that Fraud Pak Bean instead of Mr Bean Rowan ..we will settle the matter tommorow just pray the rains will save you…#ZIMVSPAK

— Ngugi Chasura (@mhanduwe0718061) October 25, 2022
The Zimbabwean fan wrote; "As Zimbabweans, we won't forgive you…you once gave us that Fraud Pak Bean instead of Mr. Bean Rowan ..we will settle the matter tomorrow just pray the rains will save you." On being asked about the details, Ngugi Chasura tweeted, "They gave us Pak Bean instead of Mr Bean on one of our local events called agriculture show."
They gave us Pak Bean instead of Mr Bean on one of our local events called agriculture show

— Ngugi Chasura (@mhanduwe0718061) October 25, 2022
The Harare Agricultural Show
Upon further investigation, it was revealed that a man named Asif Muhammad did travel to Zimbabwe in 2016, he seems to have a striking resemblance with the original Mr. Bean, Rowan Atkinson. He attended a comedy night, did road shows, and participated in the Harare Agricultural Show. In the video shared below, "Mr. Pak Bean" can be seen facilitated by cops as fans block the road to get a glimpse of him. The fake Mr.Bean fiasco has taken the excitement of today's game to another level as TapMad said; "Clearly, the stakes are higher than you thought. All the more reason to tune into Pakistan vs Zimbabwe tomorrow!"
Here is the footage of Pakistani, Mr. Bean in Zimbabwe. The controversy is getting out of hands 🤣pic.twitter.com/BW3oc3oZbm

— Shafqat Shabbir (@Chefkat23) October 26, 2022
Also read: Careem Befittingly Trolls Zomato after Zomato Attempts to Poke Fun at Pakistan after WT20 Defeat