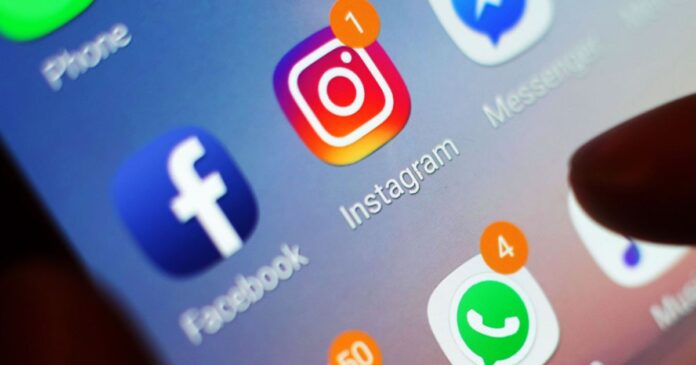 Social platforms Facebook, Instagram, and Whatsapp services went offline in the late hours of Monday evening. A historic global outage of over six hours had paralyzed the businesses and users around the world, esp those who heavily rely on social media platforms. The global outage of social-media platforms was reported at around 8:23 pm (Pakistan Standard Time) and it shot up to 17,659 complaints by 9:06 pm.
Global outage of social-media platforms was linked to networking issues
Down detector – an outage tracking website – said that it is the largest outage they have ever seen. Facebook said; "This disruption to network traffic had a cascading effect on the way our data centers communicate, bringing our services to a halt." The social media giant took to the rival platform, Twitter, to confirm the outage reports. A similar issue with these people three apps was recorded in April 2019 when they crashed for around two hours before returning to normal.
After the restoration of service, CEO Mark Zuckerberg wrote in a Facebook post; "Facebook, Instagram, WhatsApp, and Messenger are coming back online. Sorry for the disruption today – I know how much you rely on our services to stay connected with the people you care about." Explaining the root cause the company said; "Our engineering teams have learned that configuration changes on the backbone routers that coordinate network traffic between our data centers caused issues that interrupted this communication."
Read More: Facebook, Instagram, and WhatsApp Suffer Major Outage Globally
Social Media platforms served as an economy
Instagram and Facebook are economies within themselves, when it goes down they lose valuable communication lines to the public. Millions of companies advertise on the platform or rely on sponsored content to do the marketing for them. Just like that, Jason Wong's company, Wonghaus Ventures, suffered a loss of around $10,000 in revenue. He planned to run a Facebook and Instagram ad campaign to promote the company's eyelash restock. The posts went up but only a few people saw them due to the social media platforms global outage, leading to the loss.