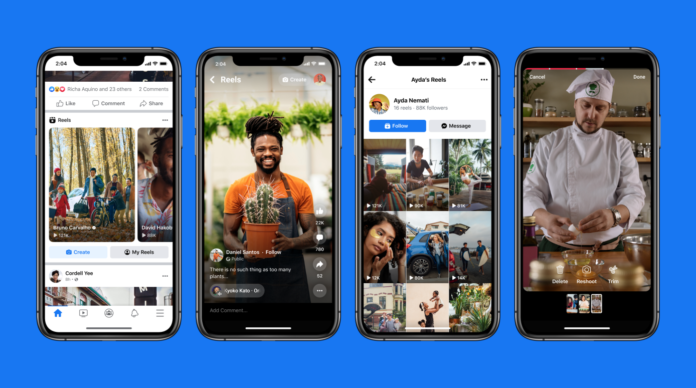 Social media giant, Facebook is now officially launching Reels to all its users in the US on both iOS and Android, after its beta tests ended last month. Reels, the company's response to TikTok, enables creators to create and share short-form video content employing a variety of editing tools, including those for music and audio, AR effects, utilizing timers and countdowns, and more.
Users Can Develop A Following on Both Apps Using Facebook Reels
With the public launch of Facebook Reels, creators will be able to create their short videos directly on Facebook as well as share their current Instagram Reels to Facebook to help them develop a following across both apps. Furthermore, the company is now sharing more details about how it intends to feed Reels' creation.
Facebook Has Decided to Fund $1 Billion in Content Creators
Moreover, Facebook is introducing a new bonus program that will reward creators when people view their Reels. The program will be financed as part of Facebook's broader commitment to fund over $1 billion in creators through 2022, which is also paying creators to manage certain types of ads, for getting payments through Stars (virtual tips), and more.
Read more: Facebook Released Internal Research on Instagram's Impact on Teens Mental Health
The Facebook Reels Play bonus program, which expands on Instagram's Reels Summer bonus, will pay qualified creators based on the production of their short videos across both the apps and will pay out on Reels that receive at least 1,000 views over a 30-day period. 
Moreover, the company is also working to develop other ways for creators to earn money from their Facebook Reels and intends to test new ad formats, including Sticker Ads and Banner Ads in Reels. It's also looking into integrating Stars, its virtual tipping system, into Reels, which would enable fans to pay their favorite content creators directly.
Facebook is Also Testing Full-Screen and Immersive Ads
The corporation also intends to monetize Reels as a product by testing full-screen and immersive ads that emerge in between Reels, similar to ads on TikTok. These ads will enable users to connect with brands and other small businesses, Facebook says. 
Source: TechCrunch