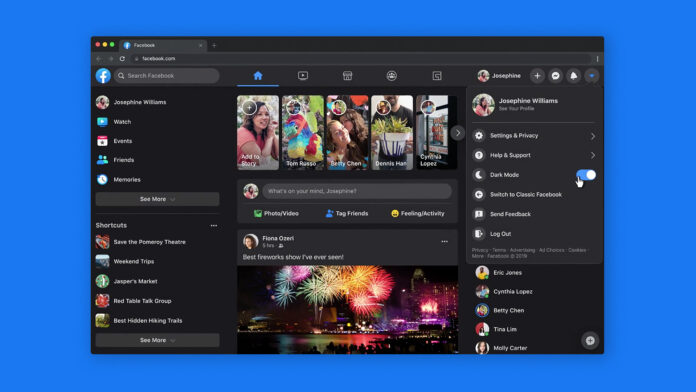 Meta-owned social media app, Facebook announced on Thursday that it's now testing new news feed controls to provide users with a sliver more control over what they see on the platform and avoid unwanted posts. The test will go live on Facebook's app for English-speaking users. It includes three sub-menus into Facebook's menu for controlling what shows up in the News Feed: friends and family, groups and pages, and public figures. 
News Feed Controls Will Operate According to User's Preferences 
Furthermore, users in the latest test of news feed controls can decide to keep the ratio of those posts in their feed at "normal" or change it to more or less, depending on their likings. Anyone in the test can do the same for topics, assigning things they are interested in or avoiding any wanted posts. In a blog post, Facebook states that the test pf news feed controls will affect "a small percentage of people" around the world before the test expands gradually in the next few weeks.
Read more: Pakistani Hackers Targeted Afghan Users Amid Taliban Takeover: Facebook
Business Accounts on Facebook Can Also Employ These New Controls
In addition to the news feed controls test, Facebook will further be expanding a tool that enables promoters to exclude their content from specific topic areas, allowing labels to opt-out of appearing next to "news and politics," "cultural issues" and "crime and misfortune. "When an advertiser selects one or more topics, their ad will not be delivered to people recently engaging with those topics in their News Feed," the company wrote in a blog post.
Even within the U.S. and Europe, the company's choice to prioritize engagement in its News Feed ranking systems equipped divisive content and politically rebellious content to soar.
"One of the consequences of how Facebook is picking out that content today is that it's optimizing for content that gets engagement, or reaction," Haugen said on "60 Minutes" last month. "But its own research is showing that content that is hateful, that is divisive, that is polarizing — it's easier to inspire people to anger than it is to other emotions."
Source: The Verge