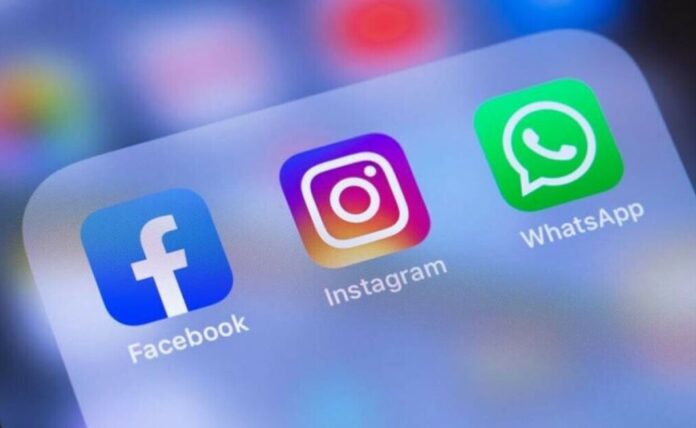 Meta-owned series of social networking applications, Facebook, Instagram, and messaging app Whatsapp underwent a global outage on Tuesday impacting several users who reported the development, as per the outage tracking website Downdetector. pk. Therefore, Facebook and Instagram are suffering a mysterious outage affecting users across different parts of the world.'
Desktop Apps of Facebook and Instagram Were Affected in this Global Outage 
Furthermore, reports about the global outage started to surface around 1.30 pm on Tuesday (May 7) as users had trouble accessing the desktop versions of the social networks. Instead of the usual landing page, anyone trying to access Facebook's primary site was greeted with an error message. 'We're working on it, and we'll get it fixed as soon as we can,' reads the message.
The Social Networking Apps of Meta Are Now Working Fine 
Furthermore, according to DownDetector, 71 percent of the issues concerning the global outage were affecting the desktop site, while 25 percent were struggling to load the app. Others took to Twitter to confirm the news. Facebook hasn't yet commented on the cause of the outage, but it doesn't appear to have affected the social media giant's smartphone apps. Both iOS and Android users are reporting that Facebook is working as normal.
Moreover, DownDetector tweeted, "User reports indicate Facebook is having problems since 1:52 PM BST. http://downdetector.co.uk/status/facebook/… RT if you're also having problems #Facebookdown."
User reports indicate Facebook is having problems since 1:52 PM BST. https://t.co/ABn03EKomu RT if you're also having problems #Facebookdown

— DowndetectorUK (@DowndetectorUK) June 7, 2022
Whereas users of these brought their meme game to Twitter, tweeting, "Facebook, Whatsapp, Instagram goes down ; Everyone comes to Twitter be like : #facebookdown #instagramdown #whatsappdown."
Facebook, Whatsapp, Instagram goes down ; Everyone comes to Twitter be like :#facebookdown #instagramdown #whatsappdown pic.twitter.com/bke6FlT3n5

— hamza (@IamHardTalk) June 7, 2022
Read more: YouTube Undergoes a Worldwide Outage, Disrupting Certain Features