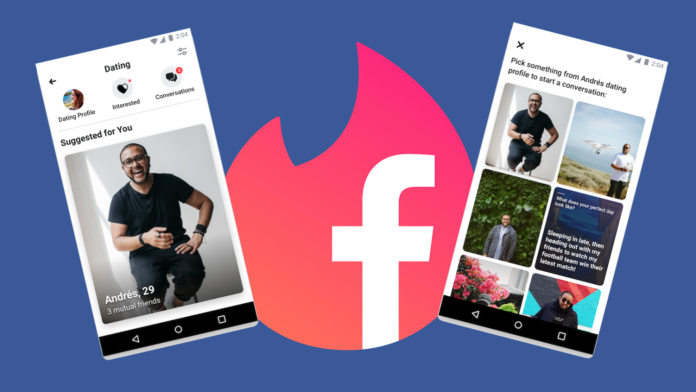 Europeans can now include dating to the list of things they can find on Facebook. After the world's largest social media company introduces its new feature of dating service. Simply known as Facebook Dating across 32 European countries. It was available primarily in America and Southeast Asia.
Furthermore, the company claims that 1.5 billion pairings have been made so far in the 20 countries where the service has been made available. In the first place, it was first predicted to release in Europe before Valentine's Day 2020 but was delayed after analysis from European Union regulators.
Facebook Dating was previously inaugurated in the U.S. last year. This enables end-users to set up a separate dating profile, identify secret chats, and go on video dates. Any Facebook user can "opt-in" to this feature and create a dating profile, which can match users according to the interest, preferences, and friend group, of their choice.
Facebook Dating was due to launch on February 13th but the proceedings were put on a hold for several months as to result of privacy concerns. These concerns were raised by Ireland's Data Protection Commissioner (DPC), which oversees Facebook in the view of the fact that the company's European headquarters are located in Dublin. The regulator has commented that the US social media company has since contributed "detailed clarifications" on how personal data will be processed on the dating feature.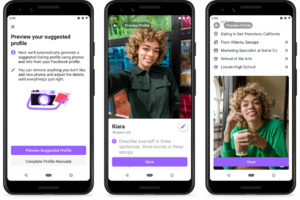 Revealing the launch on Wednesday, Kate Orseth, product manager for the dating service, stated that this service will "help more people find meaningful relationships through things they have in common, like interests, events, and groups."
This platform is designed to help Facebook users find companions through the things which are similar between them for instance interests, events, and groups.
How to Use
Those wanting to go for the service, which has an allotted space in the Facebook app, must create a Facebook Dating profile.
Once registered, Facebook users can share personal "Stories" on their dating profile, as well as Stories from their main Facebook or Instagram account.
Moreover, there is a "Secret Crush" feature that allows the users to choose nine Facebook friends or Instagram followers that they're interested in. If one of those people also selects you as their crush then a match is created.
Image Credits: TechCrunch
Read more on Hacktoberfest 2020