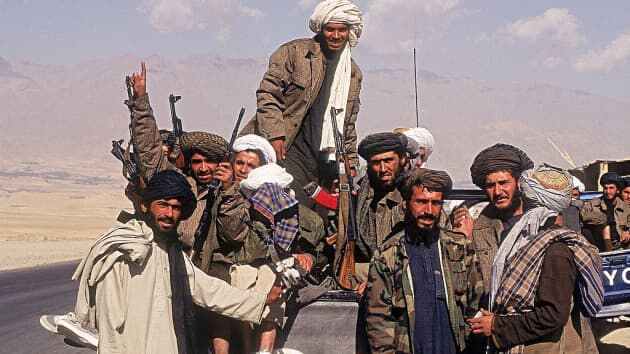 Social media giant, Facebook announced on Tuesday that it won't lift the ban on Taliban-related content from the main Facebook platform, Instagram and WhatsApp. Facebook considers the Afghan group a  terrorist organization and believes that the Taliban has used social media platforms to project its messages for years. 
Facebook has organized a dedicated team of content moderators that is monitoring and banning posts, pictures, videos, and other content associated with the Taliban. 
"The Taliban is sanctioned as a terrorist organization under US law and we have banned them from our services under our Dangerous Organization policies. This means we remove accounts maintained by or on behalf of the Taliban and prohibit praise, support, and representation of them," stated a Facebook spokesperson. 
Afghanistan Now in the Hands of Taliban 
Afghanistan was taken by the Islamic militant group over the weekend, as it seized the capital of Kabul as well as the Presidential Palace. After President Joe Biden's April ruling to remove U.S. troops from Afghanistan, the Taliban made hard battlefield advances — and almost the whole country is now under the rebels' command. 
Facebook Hires Afghanistan experts to Monitor Taliban-related content
"We also have a dedicated team of Afghanistan experts, who are native Dari and Pashto speakers and have knowledge of local context, helping to identify and alert us to emerging issues on the platform," the Facebook spokesperson said. The company does not determine whether it should recognize federal governments. Instead, it follows the "jurisdiction of the international community, and bans the posts contradicting the policies. 
Read more: TikTok bans some accounts in Myanmar to put a stop to the spread of violent videos
Taliban Are Using WhatsApp End-to-End Encrypted to Communicate 
According to reports, the Taliban is still using WhatsApp to communicate. The instant messaging platform is end-to-end encrypted, suggesting that Facebook cannot see what people are sharing on it. 
"As a private messaging service, we do not have access to the contents of people's personal chats however, if we become aware that a sanctioned individual or organization may have a presence on WhatsApp we take action," a WhatsApp spokesperson announced on Monday.
Furthermore, a Facebook spokesperson stated that WhatsApp employs AI software to assess non-encrypted group data including names, profile photos, and group information to ban Taliban-related content and to satisfy legal responsibilities.
YouTube & Twitter Opposing Taliban-Related Content 
Along with Facebook, other social media platforms are also under scrutiny over how they manage Taliban-related content. Taliban spokesmen have used Twitter to update their hundreds of thousands of followers, as the group retook charge of Afghanistan. In response to inquiries concerning the Taliban's use of Twitter, a company representative highlighted policies against violent groups and hateful conduct and to ban such content posted on the platform.
On the matter, YouTube has stated that its Community Guidelines apply equally to everyone and that it implements its policies against the content and the context in which it is shared. The company told it permits content that presents satisfactory informative, documentary, scientific and creative context.
Source: BBC News