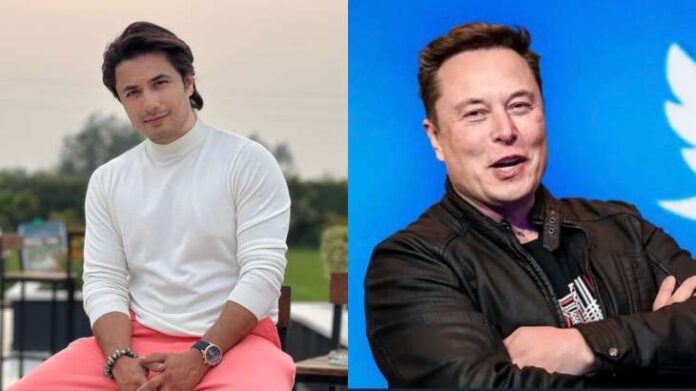 In an exciting crossover, the CEO of Twitter, Elon Musk, and Ali Zafar, a renowned singer, discussed ways to improve the Musk-acquired social media platform. Elon Musk and Ali Zafar also talked about providing better incentives for social media content creators, and the wealthiest man on earth approved the suggestion of a Pakistani singer.
Elon Musk and Ali Zafar Crossover: Making Twitter a Better Place
The owner and CEO of Twitter posted a poll, asking if video sharing platform Vine should make a comeback. An American YouTuber, Mr. Beast, termed it a hilarious idea to which Mr. Musk asked how to improve Twitter.
What could we do to make it better than TikTok?

— Elon Musk (@elonmusk) October 31, 2022
Ali Zafar replied to the tweet, pitching his suggestion to the platform's owner. He wrote, "Bigger incentives for content creators. Go beyond "likes" and "followers". Enable them to build their own on line digital empires. A world they can create, learn and earn from. Clubs. Rooms. Likeminded people connecting, creating, auctioning, selling, monetising, sharing." Agreeing to the suggestion, Musk replied, "Twitter has amazing content in Japan – roughly half of all adults online – but it's almost never seen outside of Japan."
What could we do to make it better than TikTok?

— Elon Musk (@elonmusk) October 31, 2022
In another tweet, the internationally acclaimed singer asked to change the algorithm of Twitter to allow content to have a higher reach. "Change the algorithms. A person sitting in U.S should be able to come across content being made in Japan more easily and vice versa. Tweets and content should have a much higher reach and monetisation. Companies can pay for reach, individuals can't," he wrote.
Twitter to Bring Back Vines
In order to compete with TikTok, Elon Musk tasked employees with developing a new version of the video platform Vine. Musk tweeted a poll on his profile asking if he should bring back the service, and more than two-thirds of the users supported the idea of restoring Vine.
Also read: Binance to Help Musk Integrate Twitter with Blockchain