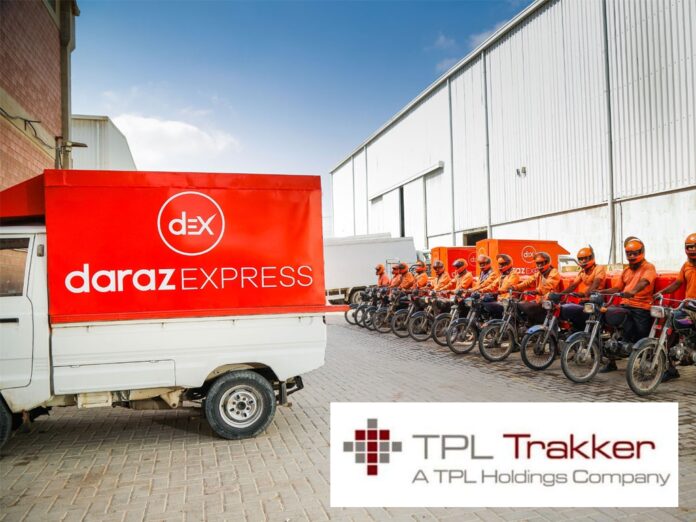 Pakistan's leading e-commerce platform, Daraz has joined forces with TPL Trakker, Pakistan's leading IoT firm offering tracking, telematics, mapping, and location-based services. Following the collaboration, TPL Trakker will present Daraz with completely customized Fleet Management Services (FMS), to assist in enhancing their delivery services across Pakistan, resulting in prompt and efficient deliveries to clients.
To inaugurate the partnership, a digital signing celebration was hosted at TPL Trakker and Daraz's respective head offices in June. Present at the event from TPL Trakker were, Sarwar Ali Khan, CEO, Talha Dawood, Head of Asset Tracking, and Ubaidulla Afaq, Regional Sales Head, South while Ahmed Tanveer, Chief Operating Officer, represented Daraz.
Read more: Savyour collaborates with Daraz to make 'Mobile Week' more rewarding
Tanveer said, "One of the top challenges in the growth of e-commerce is the logistics infrastructure. Our continuous goal is to improve the situation, recently we have partnered with TPL Trakker which will help us and all our partners to 100% digitize the tracking of line haul movements. This will give us the right data and new insights through which we can further optimize our delivery lead times."
Moreover, Sarwar Ali Khan, the CEO, TPL Trakker, said that it's a new breakthrough for Trakker in being appointed as the sole FMS Provider by Pakistan's largest e-commerce platform who have placed their confidence in our assistance to streamline their deliveries. The progress is in line with our mission at TPL Trakker, to deliver telematics to join mobile assets, people, and companies and help enterprises make faster and cleverer choices with real-time insights.
Read more: Daraz assures local Entrepreneurs for faster pay-outs and accelerated business growth
Furthermore, e-commerce in Pakistan has grown to be a pervasive means for the expanding financial sector of the nation. At the core of enterprise systems occupies the online marketplaces whose outage has been significantly influenced because of the pandemic. Advancing towards the fresh normal with people growing accustomed to the new approaches of conducting business, the necessity to develop the infrastructure is crucial for a better consumer experience.
Source: TechJuice