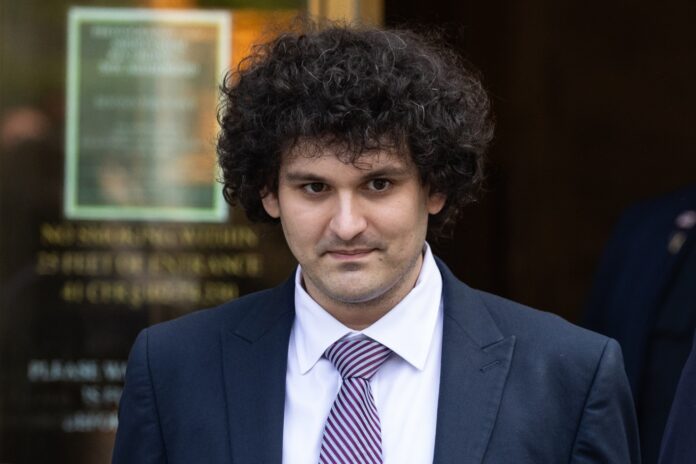 Sam Bankman-Fried, the once-prominent figure known as the "Crypto King" for his role in the cryptocurrency industry, has been convicted on all seven criminal fraud counts in a trial that concluded after just four hours of jury deliberation. This verdict marks a downfall for the 31-year-old former billionaire, who was the public face of the crypto world. His legal troubles began after his firm, FTX, went bankrupt, leading to his arrest.
Sam Bankman-Fried: A Stunning Fall from Grace
Sam Bankman-Fried's conviction represents a remarkable fall from grace for the 31-year-old entrepreneur, who was often referred to as the "king of crypto." His notoriety soared as he steered one of the world's largest cryptocurrency exchanges, FTX. However, his fortunes took a dramatic downturn when FTX went bankrupt, leading to his arrest last year
The guilty verdict brings to a close a month-long trial in New York where prosecutors accused Bankman-Fried of defrauding investors and lenders, resulting in the collapse of cryptocurrency exchange FTX. The charges against him included seven counts of fraud and money laundering. US Attorney Damian Williams characterized Bankman-Fried's actions as one of the largest financial frauds in American history, designed to establish him as the king of the crypto world.
While Bankman-Fried maintained his innocence throughout the trial, his conviction has the potential to result in a lengthy prison sentence. His sentencing has been scheduled for March 28, 2024. The case highlights the legal challenges associated with cryptocurrency and digital finance as regulators grapple with how to handle these emerging issues.
The Multibillion-Dollar Scheme
Bankman-Fried's legal troubles revolved around allegations of orchestrating a multibillion-dollar financial fraud, aimed at solidifying his position in the crypto world. US attorney Damian Williams, in a post-verdict statement, stated, "This case has always been about lying, cheating, and stealing, and we have no patience for it." The charges against him included misleading investors and lenders, ultimately resulting in the collapse of FTX.
The ramifications of this high-profile case extend beyond one individual, as it casts a shadow on the entire cryptocurrency industry. With regulators scrutinizing the sector for criminal activities, it remains to be seen how the crypto community will adapt to the changing legal landscape. As the industry faces ongoing challenges, it is clear that the fight between crypto innovators and regulators will continue to unfold in courts and civil cases.
Also read: Biggest Financial Fraud: Sam Bankman Fried Arrested in Bahamas; Charged with Defrauding Investors