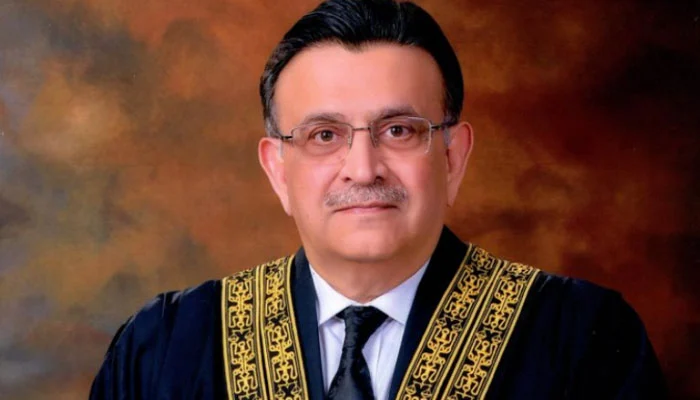 Every year, Time magazine publish an annual list of 100 most influential people globally that are recognized for changing the world. This year's list of Times 100 most influential people includes Pakistan's top judge, Umar Ata Bandial. The list has chosen the 'influential people' under six categories including artists, innovators, leaders, pioneers, icons, and titans.
Aitzaz Ahsan penned down CJP's profile
The CJP Bandial's profile was penned down by a senior lawmaker of the Pakistan People's Party (PPP), Aitazaz Ahsan, he stated; "Pakistan, a nation of more than 220 million, is too big to fail yet too unpredictable to ignore. With a fragile economy in a hostile neighborhood, the country was already walking a tightrope before the ouster of prime minister Imran Khan's government by a unified opposition backed by the army."
He maintained that the top judge has been widely respected for his personal integrity. The polite and understated chief justice of Pakistan and antidote to the rising temperatures took on the task when the country's economy and the civil-military ties were at a critical point, he added. Pointing SC's ruling over Imran Khan's decision to dissolve assemblies, he said; "As other institutions lock horns in a battle for advantage ahead of impending elections, the court turned up as the final arbiter."
More about the Chief Justice of Pakistan Umar Ata Bandial
Umar Ata Bandial was born on September 17, 1958, in Lahore. He graduated with an Economics degree from Colombia University, beginning his career in 1983  he became a Lahore High Court judge in 2004. He later became the Chief Justice of Lahore High Court on 1st June 2012. Just two years later, in June 2014, he was elevated to a judge of the Supreme Court of Pakistan. Justice Bandial is expected to serve as the country's top judge for 19 months, until 16th September 2023.
Read more: 13 young Pakistanis make it to Forbes '30-under-30′ list