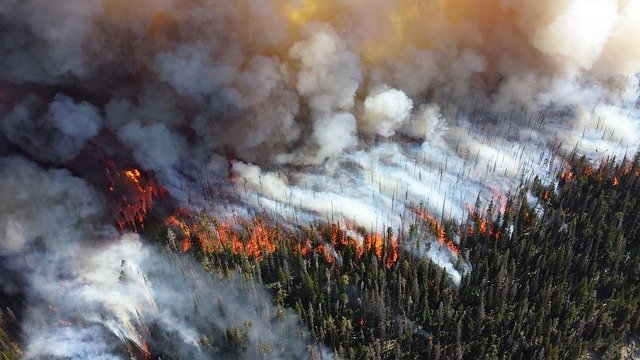 The Capital Development Authority (CDA) has purchased drones as part of its efforts sought at improving the monitoring of Margalla Hills National Park (MHNP) amid the increasing forest fire incidents. The development emerged at a recent briefing presented to the Senate Standing on Climate Change by the officials of CDA and the Islamabad Wildlife Management Board (IWMB). 
Forest Fire Incidents Caused by TikTokers Are Being Investigated by Authorities
Furthermore, during the briefing, Chairperson IWMB, Rina Satti, told the committee that the wildfire incident involving a well-known model and TikTok influencer, Dolly, occurred in an area along with Hazara Motorway. She further informed the committee that relevant authorities have conducted the probe into a separate wildfire incident and three individuals involved in it have been arrested, with a further investigation concerning these forest fire incidents is progressing rapidly.
In response to forest fire inducing incidents, Islamabad Wildlife Management Board Chairperson Rina Khan condemned the acts for just mere dramatic effects in a video. "This is a disturbing and disastrous trend on TikTok," she said. "Young people desperate for followers are setting fire to our forests during this hot and dry season."
Read more: A Female TikToker Sets Trees on Fire for Dramatic Effects in Her Video
90 Percent of Wildfire Occurred This Season Were Caused by People 
Chairperson Islamabad Wildlife Management Board (IWMB) stated that 90 percent of the forest fire incidents this season have been initiated by people, stating that none of the forest fire incidents have occurred in MHNP this year. Director Environment CDA, Irfan Niazi, said that CDA's firefighters have assisted Khyber Pakhtunkhwa's management in putting out forest fires thrice this season.