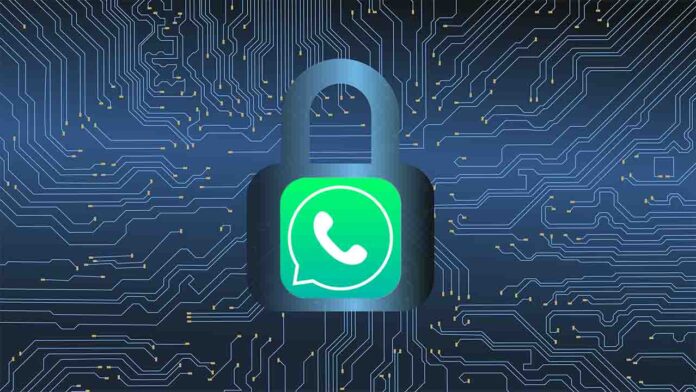 Rahul Sasi, the CEO of CloudSEk, has brought attention to a recent WhatsApp scam that can hack your accounts just by a simple phone call. Here are all the details of the recent WhatsApp scam:
What is the recent WhatsApp scam and how does it work?
As pointed out by Rahul Sasi, the victim will receive the call from a hacker and he will trick him into calling the following number: **67*10 digit number> or *405*10 digit number>. Once the victim makes the call his account will be hijacked. As stated by Rahul; Your WhatsApp would be logged out in a matter of minutes, and the attackers would have complete access to your account."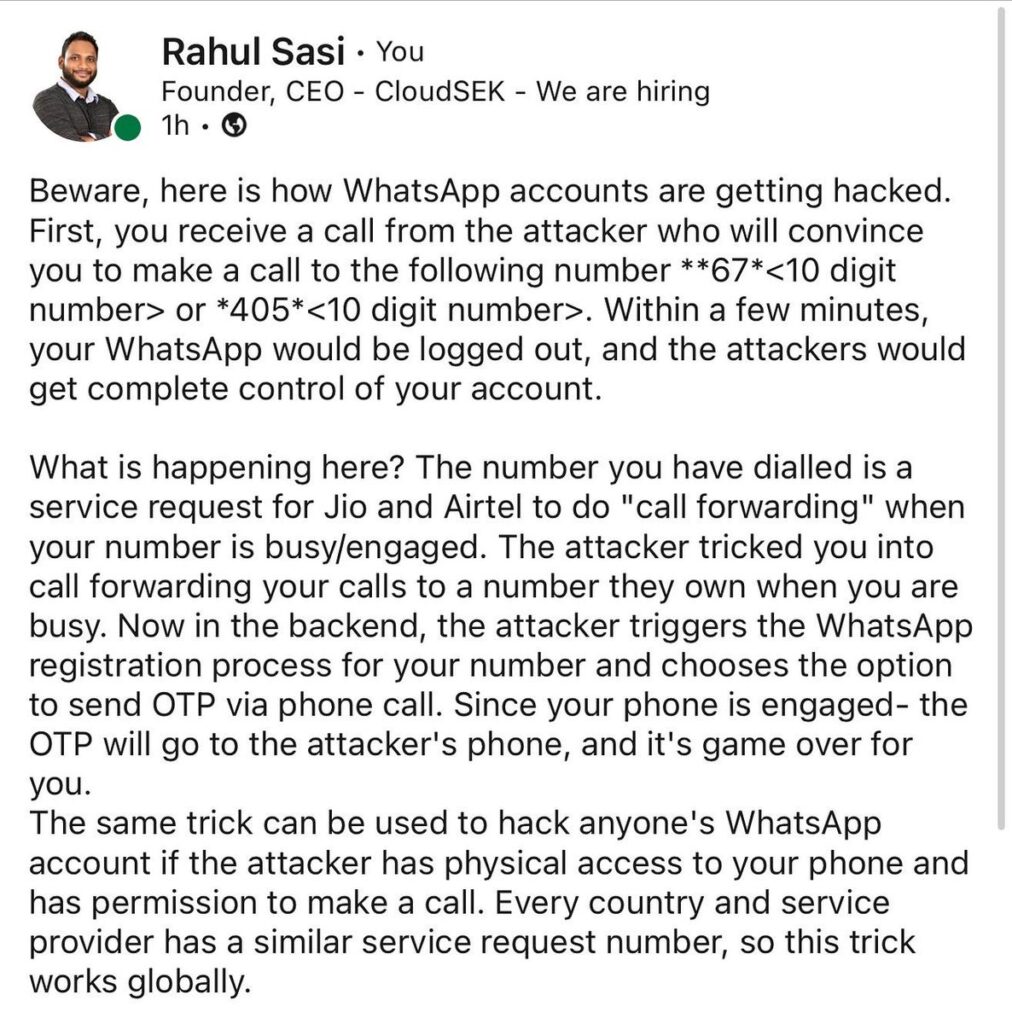 The CloudSEK founder explains that the above-mentioned numbers which the victims will dial are actually service request numbers for Indian telecom operators like Airtel and Jio for call forwarding. "The attacker tricks the victims into call forwarding their calls to a number they own. Now in the backend, the hacker triggers the WhatsApp registration process for the victims' number and chooses the option to send OTP via phone call. Since the victims' phone is engaged, the OTP will go on hackers' phone and they will get access to the WhatsApp account." CloudSEK CEO said in the blogpost.
How to protect your WhatsApp account
WhatsApp has suggested a new way to improve the security of your account. WABetaInfo reported that WhatsApp users can add more security to their accounts by choosing the two-step verification feature. The WhatsApp update tracker website explains: "The two-step verification feature adds more security to your account. When you log into WhatsApp after inserting the 6-digit registration code, an additional code (called PIN) will be required." It further added; "When you configure the two-step verification, you can also enter your email address to help you restore your WhatsApp account if you forget your PIN. In case you cannot log into WhatsApp because you don't remember your PIN, you can reset it immediately by requesting a reset link."
Read more: Here is How you can Secure your Whatsapp Account from Unauthorized Access