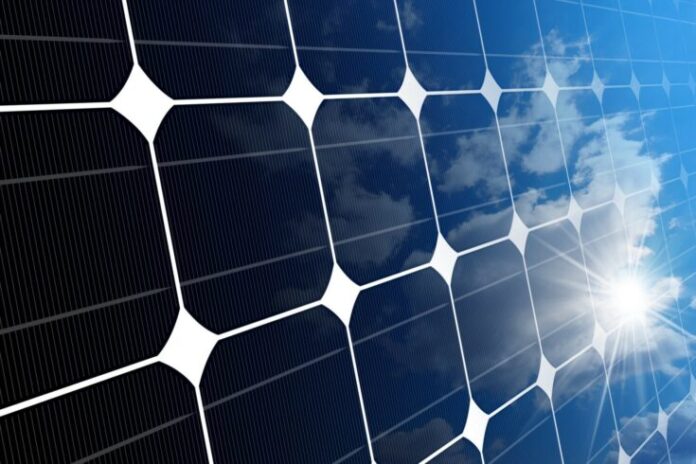 The import of solar panels in Pakistan faces significant obstacles as banks discourage traders from opening letters of credit (LCs) and fail to provide the necessary import collection documents. This development has resulted in a backlog of containers at Karachi Port, raising concerns about financial losses and delays for importers. While the State Bank of Pakistan (SBP) denies imposing a ban on solar panel imports, the issue persists, frustrating traders and the solar industry. Appeals have been made to the Pakistan Solar Association (PSA) and SBP to address the challenges traders face and facilitate the importation of solar panels.
Financial Institutions Impede Solar Panel Imports
Traders engaged in importing solar panels are encountering hurdles as banks discourage opening LCs and refuse to arrange the required import collection documents. This has led to containers worth $35-40 million stuck at Karachi Port, resulting in heavy demurrages and financial strains for companies awaiting clearance of their shipments. Despite the denial by the SBP, the hindrance from banks remains, adversely affecting the import of solar panels.
On 20th June, Pakistan Solar Association penned a detailed letter to SBP Governor Jameel Ahmed, saying, "If there is any need to change the payment terms (from 365 days as previously required by the commercial banks) to any term lesser than 365 days i.e., to 60/90/180 days, DP/LC at sight, it would also be acceptable to PSA members. The stated revised terms will be beneficial for the importers as the payment liability will be extinguished from the importer accounts and will reduce the risk of price variations caused by foreign exchange rates."
Appeals to the Pakistan Solar Association and SBP
In response to the challenges faced by traders, local players such as Meta Energy and AZY Commodities have appealed to the Pakistan Solar Association (PSA) to intervene and address the issue with the SBP. These companies have expressed concerns over the unavailability of financial instruments and their financial implications. They emphasize that the refusal by banks to approve the required import collection documents not only escalates the end-user prices but also incurs heavy demurrage in foreign currency.
The PSA has taken action by writing a detailed letter to the SBP Governor, highlighting the local solar industry's plight and the problems traders face. They stress the need for banks to facilitate the issuance of financial instruments and provide importers with the necessary documents to avoid financial losses regarding demurrages and detentions. The PSA has also appealed for removing the solar energy sector from the list of non-essential items and urges the recognition of renewable energy technology as an essential utility. They seek the SBP's guidance in guiding commercial banks to support and facilitate solar panel imports.
Also read: Pakistan Army to Reportedly Use Solar Energy to Generate Electricity for its Cantonments