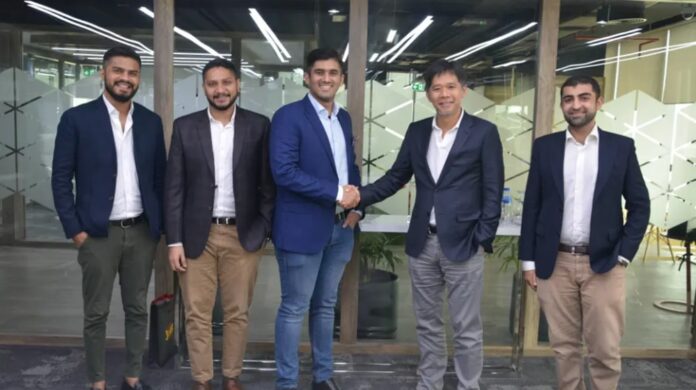 Pakistani B2B e-commerce marketplace startup, Dastgyr has successfully raised $37 million in a Series A funding round led by Veon Ventures, resulting in Pakistan's largest-ever Series A funding. Nearly $15 million of the raised funding, which is about 40%, comes from the corporate venture arm of Veon, a multinational telecommunication services company that is also the largest mobile phone service provider in Pakistan.
Veon Ventures' investment in Dastgyr Series A funding was made alongside Zinal Growth Partners, DEG, Khwarizmi Ventures, Oman Technology Fund, Cedar Mundi Ventures, Reflect Ventures, Century Oak Capital, Haitou Global, GoingVC, Astir Ventures, K3 Ventures, Chandaria Capital, along with the founders of Property Finder, Ayoconnect, Quiqup and senior management from DoorDash.
Veon Ventures is Committed to Pursuing the Growth of the Digital Economy in Pakistan
According to a press release issued on Tuesday by Veon Ventures, the deal is its largest raised funding in a Pakistani start-up and reflects the Group's continued commitment to the region and the growth of the digital economy of Pakistan. As part of the deal, B2B e-commerce startup, Dastgyr will remain an autonomous entity, with a minority position being taken by Veon Ventures. 
The Newly Raised Funding of Dastgyr Will be Utilized for Expansion Purposes
The B2B e-commerce startup, Dastgyr was co-founded by Muhammad Owais Qureshi and Zohaib Ali during strict lockdown conditions in 2020 with a total investment of $300,000, the startup was launched to resolve inventory procurement challenges for more than 2 million retailers across Pakistan. The recently raised funding will be utilized to fund Dastgyr's expansion into 15 new regions in the country, alongside its existing network in Karachi, Lahore, Sheikhupura, and Gujranwala.
Mohd Khairil Abdullah, CEO of Veon Ventures, expressed that the investment in Dastgyr is part of the company's strategy to transform itself into a digital operator. "We are investing in leading digital companies like Dastagyr in the countries where we operate. These investments are the building blocks of the digital ecosystem that will enable us to deliver on our strategy," said Abdullah.
Read more: Pakistan-based Agritech Startup, Farmdar, Raises $1.3 Million in Seed Funding