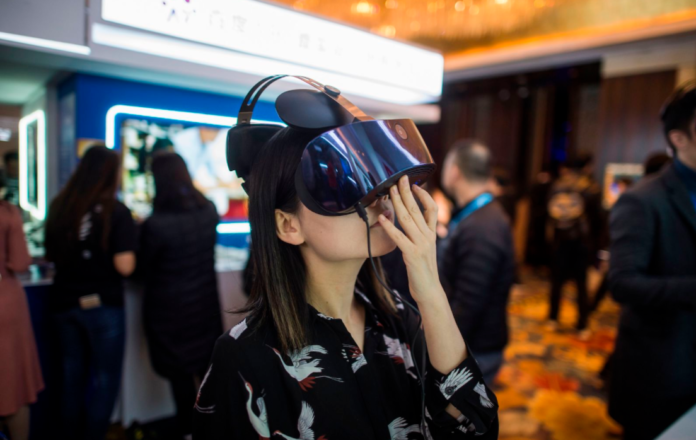 US tech giant, Apple's rumored AR/VR headset will be devised to depend on another device and may have to offload more processor-heavy tasks to a connected iPhone or Mac. As per a recent report, Apple is working on a custom chip for the headset.
The latest chip of AR/VR headset is reportedly designed to be better at wirelessly transmitting and receiving data and compressing/decompressing video than conventional chips, which makes sense if the headset is intended to stream data from another device rather than doing the heavy processing itself. Furthermore, sources claim it's designed to be as power-efficient as possible for maximum battery life. The report further states that the chips utilized in the headset will not be ready for mass production for another year, which means Apple is targeting a late 2022 or early 2023 release for the headset.

AR/VR Headset to Have its Own CPU and GPU
In addition to this, it has been reported that the rumored AR/VR headset still has its own CPU and GPU inside, which will enable it to communicate with a phone or tablet or even operate in a basic stand-alone mode. Some of Apple's devices, like the Apple Watch, can still perform basic tasks in low battery mode.
Apple's New Product to Have Features Like Oculus 
Since it's challenging to do VR without entirely covering the user's view, and difficult to do AR without the user being able to see the outside world, the picture sensor could be intended to present a view of the user's surroundings from inside the headset — similar to Oculus' passthrough view, but possibly at higher quality.
Read more: Facebook's efforts to bring advertising to the Oculus VR platform isn't going too well
As for what the headset will truly do, Apple CEO Tim Cook has long been gushed about AR and how it will "transform the way you work, play, connect and learn," and allow people to have "enhanced" discussions.