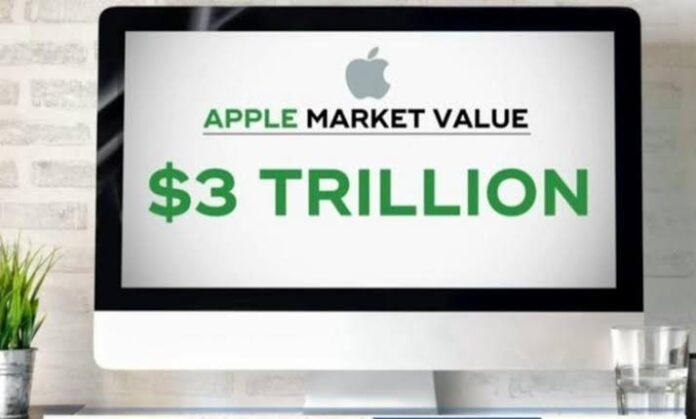 Shares of Apple rose as much as 3 percent to trade at $182.88 in afternoon trading in New York, enough to make the iPhone maker the first publically traded company in the world to cross the $3 trillion market capitalization mark. In August 2018, the iPhone maker became the first company to cross $1 trillion. It hit the $2 trillion mark on Aug. 20, 2020.
Read more: Apple is Reportedly Making its Chips
Investors trust helped Apple gain a $3 trillion market mark
Big and small investors have focused on the global popularity of Apple's products even when reports of iPhone demand starting to taper off, the prospect of rising interest rates and global chip shortage were on rising. The investors placed trust in the potential of new products to maintain its steady sales growth, and the company's strong cash balance was a strong reason to keep buying the stock every other day.
Read more: Apple iPads and iPhones Soon to Charge Accessories Through their Screen Glass
Patrick Burton, who holds about 2.75 million Apple shares, said; "I never thought I'd see a $3 trillion market cap, but it speaks to Apple's prospects over the next five to 10 years. We feel very good about the outlook, and continue to see meaningful opportunities ahead, with a stable iPhone franchise and growth drivers from both services and new products. It has been a great growth stock, and the valuation is sustainable."
Apple's peers ain't behind
Microsoft and Apple shared the $2 trillion market value club but Microsoft is still at $2.5 trillion and Apple has crossed the $3 trillion mark. Alphabet Inc, Google's parent company, along with Amazon and Tesla have a market value of more than $1 trillion. The achievement is significantly highlighted because the company hit the $1 trillion mark barely four years ago. It means that within less than 4 years, the company has tripled its market value.
Source: Al-Jazeera