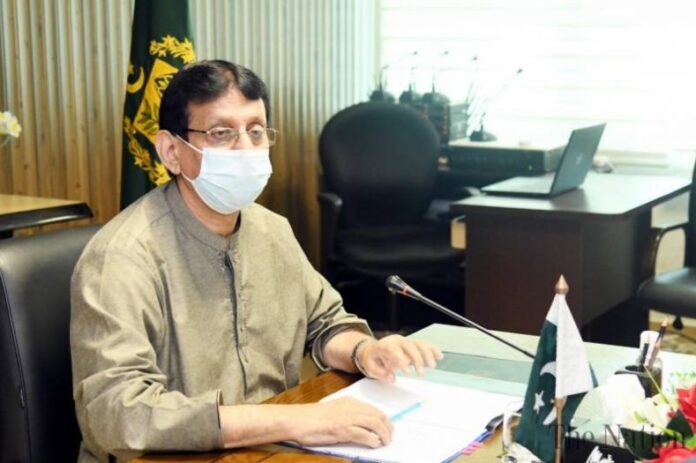 The Federal Minister for Information Technology and Telecommunications, Syed Aminul Haque declared on Thursday that disinformation against national security, insults against state institutions, anti-Islamic and anti-social values, and hate speech to disrupt religious harmony will not be abided either on social media or on any other platform.
The minister stated this while chairing the 9th meeting of the Prime Minister's Task Force on IT & Telecom. The minister also commented that certain social media rules have been granted approval by the Cabinet, after which an official notification has been issued by the Ministry of IT.
This is not the first time as PTA has already been blocking thousands of URLs that consists of anti-Islamic content or animosity speech. This will lead to the on-going blocking of anti-Islamic or anti-State content by bringing social media under this category as well.
The Minister also emphasized concerns over the improper actions taken against Jazz by the FBR related to tax. He further stated, "Concerns have been raised that cannot be welcomed by the country's economy. We strive to ensure that this does not happen in the future with any IT or telecommunications company."
Moreover, he included that it is important to move in the right direction and that the government is working diligently to achieve this achievement. "We are focused on Pakistan and maintained a principled position everywhere that Pakistan is a staunch supporter of any innovation and business development in the field of construction and information technology," he said.
The attendees of the meeting were also apprised with the positive discussions being conversed with the Chief Minister of Sindh relevant to the reduction in sales tax on the export of IT products in Sindh. They expressed their satisfaction with the currently being worked on and future plans for the installation of mobile towers and the expansion of mobile phone connections by utilizing fiber optics and the advancement and provision of broadband services.
Image credits: TechJuice
Read more on WhatsApp Payment feature Goes Live in India