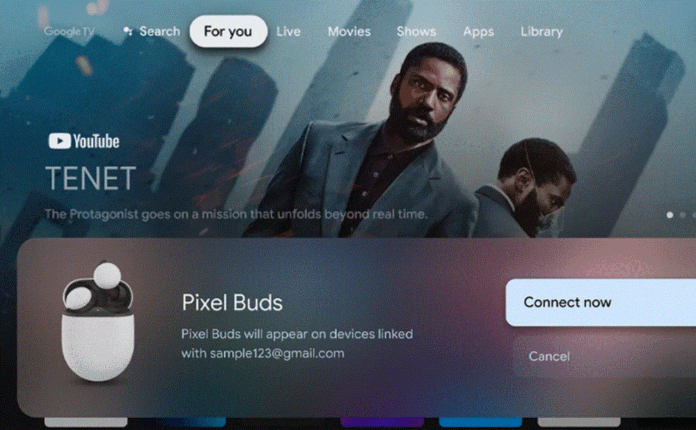 Tech giant, Google is now working to enhance the Bluetooth headphone capabilities on Android phones. The company intends to update its Fast Pair technology with the latest Apple AirPod-style auto-switching feature. With supported headphones, audio sources including Android phones, Chromebooks, Android TV, and select Windows PCs will be enabled with auto-switching.
Google to Launch Auto-Switching and Spatial Audio Features in Fast Pair 
Google will also start supporting full head monitoring for spatial audio on Android, adapting sound based on head movements of the user. It already manages basic spatial audio for a few music services right now. Apple AirPod-style auto-switching and spatial audio are just two of many Fast Pair features set to arrive in the upcoming months. 
Read more: Google Announces Two New Accessibility Features for Android
Furthermore, Fast Pair is Google's system for more smooth pairing of Bluetooth devices using auto-switching. It employing a small pop-up window instead of requiring users to go searching for it in the system settings. Similar to Apple's system, it's also meant to pair headphones to multiple devices connected to your account. Unlike Apple's system, Google's Fast Pair feature set is still incomplete and slightly confounding. 
Fast Pairing Will Also be Available on Google TV Along with Other Android Devices
Moreover, the main concept is to develop a system on top of regular Bluetooth to make it more effortless for users to manage their devices — and possibly to create a little lock-in as a result. Along with the auto-switching feature in Fast Pair, a handful of others are coming in 2022. Google will enable Fast Pairing on Google TV and "other Android TV OS" devices as well as Chromebooks.
In addition to this, Google is collaborating with Acer and HP to start bringing some of its Fast Pair technologies to Windows PCs, as well as bringing support for Nearby Share and text message sync.
Source: The Verge