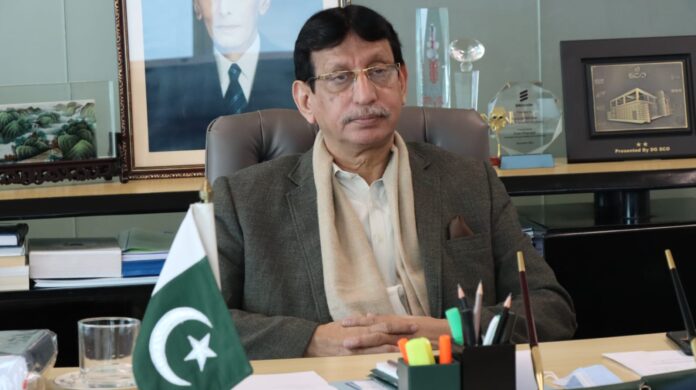 IT minister, Aminul Haque, has blasted FBR's policies and certain rules set by the State Bank of Pakistan that are affecting the growth of IT exports. Speaking at the Digital Inclusion Week event, he said that SBP is making it difficult for Pakistan's tech sector to grow.
Fighting a War with SBP and FBR
The IT minister said, "We are fighting with FBR and SBP to increase IT exports. Here the mindset is selling flour, pulses, and rice. It takes me 15 days a month to explain things to the FBR and SBP." As per details, the IT Ministry has set a target of $5 billion for IT exports in the current fiscal year, which would be subject to the resolution of outstanding issues with the FBR and the SBP.
Aminul Haque informed that the IT sector exports were $1.4 billion in 2019, which reached $2.6 billion in 2021-22. He further added that the government has plans to double the export in the coming years. He informed that the number of cellular subscribers has increased to 195 million from 160 million in 2019 and that major cities like Karachi and Multan no longer face connectivity issues.
Gender Equality in the Digital Space
The IT minister said that the government's top priority is empowering women and equipping them with digital skills. The government of Pakistan offered thanks to International Telecommunication Union (ITU) for supporting Pakistan in particular, in the areas of women empowerment. "Our government believes in the digital inclusion of women. We are giving equal opportunities to women in education and training. For what it is worth, we have to protect children from online harassment, and Pakistan is the first nation to introduce a program to protect children from it," he added.
Also read: IT Minister Calls for More Incentives and Reforms for the IT Sector