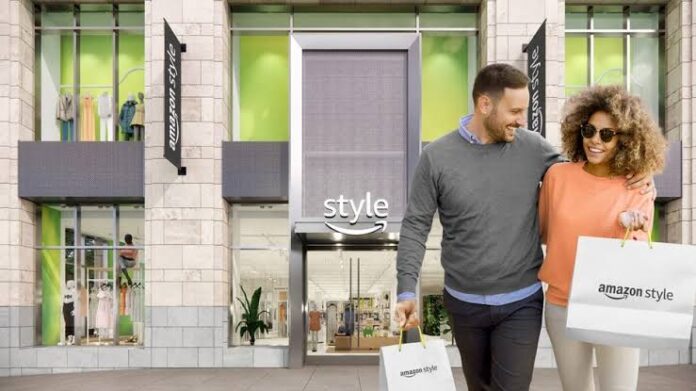 Amazon opened its first-ever retail clothing store, Amazon Style, in the Greater Los Angeles Area. Amazon announced the opening of 'Amazon Style' in a video message, stating; "Amazon is thrilled to welcome Los Angeles-area customers to shop at Amazon Style, our first-ever physical clothing store, and to introduce the local community to a few of the employees making it all happen."
What's in the Amazon Style store?
The clothing store does not feature the cashierless Walk-out tech like the ones found in Amazon Fresh and Whole Foods stores instead it uses an app that lets shoppers scan codes on displayed items, that customers can scan to make a list of clothing they would like to try on in a fitting room which employees then fetch in the right size or colour and send it to a fitting room or checkout counter. As Amazon explained; "When you're in the fitting room, you'll find the items you picked and additional styles that fit your preferences. You can also continue shopping from the comfort of the dressing room and have more pieces delivered for you to try on."
The employees will gather the clothes for the fitting room and notify the customers when the clothes are ready to try on. Moreover, each fitting room is equipped with a touchscreen monitor that will let customers rate their experience or ask for more items to try. Once the outfit is selected, the customers can pay the bill at the checkout counters using their Amazon account.
Amazon – The most desirable workplace
Amazon introduced its in-store employees in the blog post and mentioned that it is the most desirable workplace; "Amazon was recently recognized as the most desirable workplace in the U.S. for the second year in a row by LinkedIn, and the Amazon Style store at The Americana at Brand in Glendale, California, has created hundreds of local jobs. Positions at the store offer competitive wages, a variety of benefits packages, and opportunities for career growth," states blogpost.
Read more: Amazon's Under Development Smart Fridge to Track what's Inside