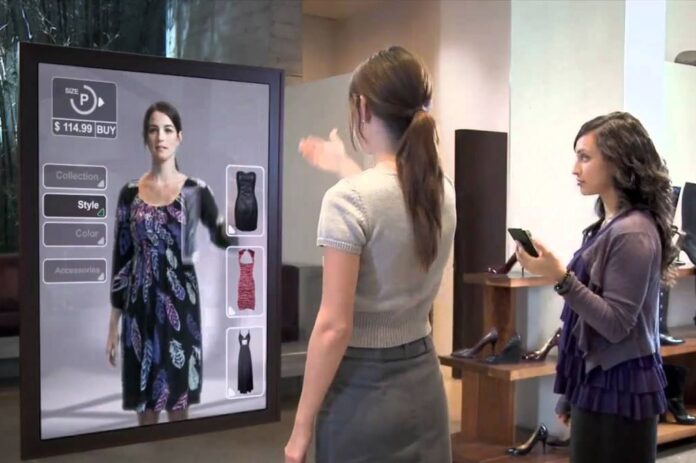 Previously Walmart declared its acquisition of the virtual clothing try-on startup Zeekit, which leveraged a variety of real-time image processing, computer vision, deep learning, and other AI technologies to show customers how they would look in an article by way of a simulation that takes into account body measurements, fit, size and even the material of the apparel itself. 
Walmart is Now Launching Virtual Clothing Try-On Technology for Online Shoppers  
The vendor is launching the computer vision neural network-powered "Choose My Model" virtual clothing try-on technology, now in beta, which will now enable Walmart customers to select a model that better matches their appearance and body type. At launch, online shoppers will be able to pick from among 50 different models to find one who best mirrors their skin tone, height, and body shape so they can get a better idea of how clothing would look on them.
The new virtual clothing try-on technology is powered by Walmart Global Tech's neural networks, which analyze catalog images of garments to create a clothed image using computer vision algorithms across a diverse set of Walmart model images, the company describes in its announcement about the virtual clothing try-on technology's launch.
The New AI Technology Uses Neural Networks 
The usage of neural networks helps to determine the different variations available in a single product, which doesn't just include its size, but could also include other factors, like available color options or even sleeve length. The new system can capture all these variations when displaying the options, the retailer says.
"One of the most frustrating aspects of shopping for clothes online is understanding how an item will look on you. With Zeekit, our goal is to deliver an inclusive, immersive, and personalized digital experience that will better replicate physical shopping," said Denise Incandela, Walmart U.S. EVP of Apparel and Private Brands.
Read more: Meta Plans AI-Powered Universal Speech Translator and Digital Assistant for Metaverse
Source: TechCrunch