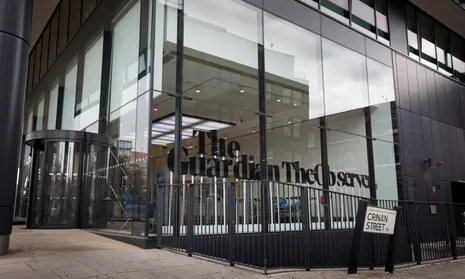 A leading British newspaper, TheGuardian, confirmed that a ransomware attack in December compromised the UK staff data. The Guardian Media Group's chief executive, Anna Bateson, and its editor-in-chief, Katharine Viner, confirmed the news regarding the Guardian ransomware attack. "We believe this was a criminal ransomware attack, and not the specific targeting of the Guardian as a media organisation," said Bateson and Viner.
Guardian Ransomware Attack: No Data was Exposed Online
The UK newspaper firm confirmed that there had been no evidence of data being exposed online, so the risk of fraud is considered to be low. The Guardian said it had no reason to believe the personal data of readers and subscribers had been accessed. Meanwhile, the Information Commissioner's Office, the UK's data watchdog, and the UK police have been informed about the Guardian ransomware attack.
Bateson and Viner said; "These attacks have become more frequent and sophisticated in the past three years, against organisations of all sizes, and kinds, in all countries." The incident was described as a highly sophisticated cyber-attack involving unauthorized third-party access to parts of the newspapers' network.
The Guardian Warned UK Staffers
With over 1500 employees around the world – 90% in the UK – the newspaper firm has warned them that their sensitive and personal data has been leaked. A spokesperson for The Guardian confirmed that employee names, addresses, national insurance numbers, government identity documents, and salary details were compromised. The attack was detected on 20th December when the staff was told to work from home until at least 23rd January, as the company resolved the disruption.
Also read: Computer Hardware Giant, Gigabyte, Hit with Ransomware Attack