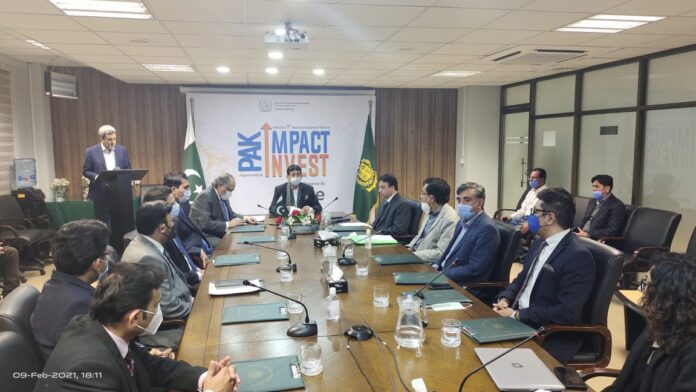 The Ministry of Information Technology and Telecommunications (MoITT) in collaboration with its tech innovation arm, Ignite (National Technology Fund), on Tuesday rolled out the first-ever national investment platform, Pak Impact Invest. This platform is created to pave new paths for investment in startups.
The event was graced by the Federal Minister for IT and Telecom, Syed Amin ul Haque, along with Shoaib Ahmad Siddiqui, Federal Secretary of IT and Telecom, Asim Shahryar Husain, CEO Ignite, senior officials of the IT Ministry, Ignite and Accelerate Prosperity.
Read more: PTA takes up blocking of accounts over IOJ&K with the Twitter
Syed Amin ul Haque, on the occasion, had spoken about the significance of early-stage and growth-stage capital, required while initiating a technology-based startup.
"I am sure that this initiative will bridge the gap in an efficient manner. This Ignite and AP partnership look promising to solve the financing challenges faced by our startups," he added.
He further stated that the overall surrounding of the country is developing for the better.
As per the agreement signed between the AP and Ignite, AP will be working with the MoITT, and Ignite will be playing the role of technical advisory partner invested in co-designing and launching Pak Impact Invest.
The Federal Minister had passed his appreciation to the combining efforts put in by the AP and the Ignite in forming a worthy collaboration which can be immensely benefited by startups to scale up.
The CEO of Ignite had spoken about the success generated from the 272 startups who had graduated from Ignite's National Incubation Centers with a total investment commitment of Rs8 billion, and in return generated revenue of Rs3 billion.
Under Pak Impact Invest, the first grand national pitching session of the top 25-30 startups chosen from all the NICs and AP accelerated firms will be hosted in the last week of March 2021.
Source: Pro Pakistani