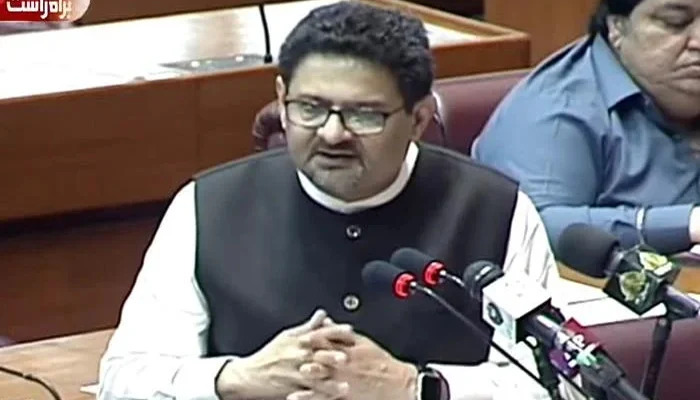 Pakistan has received the long-awaited $2.3 billion Chinese consortium loan in a bid to improve its foreign exchange reserves. The Finance Minister of Pakistan, Miftah Ismail, confirmed the news via his official Twitter handle, he said; "I am pleased to announce that a Chinese consortium loan of RMB 15bn (roughly USD 2.3 bn) has been credited to State Bank of Pakistan (SBP) account today, increasing our foreign exchange reserves."
I am pleased to announce that Chinese consortium loan of RMB 15 billion (roughly $2.3 billion) has been credited into SBP account today, increasing our foreign exchange reserves.

— Miftah Ismail (@MiftahIsmail) June 24, 2022
$2.3 billion Chinese consortium loan to help boost the economy
Recently, the Forex reserves held by SBP nosedived to $8.2 billion due to external debt repayments. According to the experts the recently received $2.3 billion Chinese consortium loan would help boost the economy that will turn the events in the favour of Pakistan. The finance minister, Miftah Ismail, has credited the development to the Foreign Minister's visit to China and the follow up discussions by the PM of Pakistan due to which the Chinese side had not only agreed to roll over the amount but also done so at a cheaper interest rate of 1.5 percent.
Meanwhile, Pakistan has also requested China to rollover $2 billion deposits, which were due in June and July 2022. The authorities warned that if the rollovers faces any further delays  the foreign exchange reserves will again move towards the downward trend. Miftah said on 28th May; "We went to Saudi Arabia, Dubai and spoken to other countries — they are ready to give money, but all of them say we need to go to the IMF first."
IMF deal
It is pertinent to mention here that Pakistan has also reached a board agreement with the IMF after accepting their tough conditions. The authorities have committed to generate Rs 436 billion more taxes and increase petroleum levy gradually up to Rs 50 per litre. The financing will help Pakistan increase its foreign exchange reserves to about $15 billion next fiscal year from about $10 billion.
Read more: Pakistan Reaches Board Agreement with IMF for the Revival of Loan Program