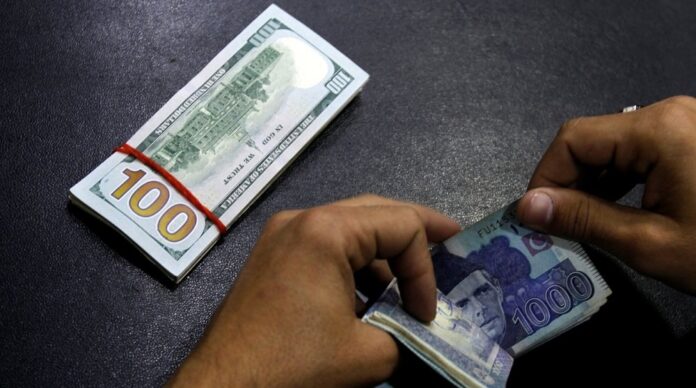 According to a circular issued by the State Bank of Pakistan(SBP), the rate of profit on rupee-denominated Naya Pakistan Certificates (NPCs) saving bonds has been increased by over five percent depending on different holding periods. The investment banking and research firm, Arif Habib Ltd, tweeted; "Rates of Naya Pakistan Certificates (NPCs) have been revised upwards by 250-550 bps."
Rates of Naya Pakistan Certificates (NPCs) have been revised upwards by 250-550 bps.

3M: 15.00%, +550bps
6M: 15.25%, +525bps
12M: 15.50%, +500bps
3Y: 14.00%, +325bps
5Y: 13.50%, +250bps@StateBank_Pak @GovtofPakistan @FinMinistryPak#SBP #Pakistan #Economy #AHL pic.twitter.com/eQhFdA1mic

— Arif Habib Limited (@ArifHabibLtd) September 19, 2022
Increased Profit Rate on Naya Pakistan Certificates to Attract Dollar Inflows
The increase in the profit rate will provide lucrative deals to the non-resident Pakistanis (NRPs) while also providing them an opportunity to contribute to the development of a progressive Pakistan. The increased Profit rate will help attract foreign investment into the country through 'Roshan Digital Accounts' (RDAs).
According to the SBP, the inflow of investment in the RDAs hit the $5 billion mark in August 2022, due to a majority of non-resident Pakistanis investing in the lucrative Naya Pakistan Saving Certificates through the RDA. The well-informed sources in the finance ministry have told a local blog that the profit rates on the certificate have seen a maximum rise from 13.5 percent to 15.5 percent.
The overall investment made through NPCs from September 2020 to the end of August 2022 was $3.185 billion. with $1.667 billion invested in the NPCs and $1.518 billion in the Islamic Naya Pakistan certificate making it the biggest chunk of the amount received by Pakistan other than the aid received by friendly states or the International Monetary Fund (IMF) program.
SBP to Introduce Roshan Business Account
The central bank is working to introduce the Roshan Business Account to provide enhanced facilities to overseas Pakistanis for doing business and investing in Pakistan. The RDA is providing a very good option to overseas Pakistanis for purchasing property under its feature Roshan Apna Ghar as they get huge gains in foreign exchange, while they purchase property in Pakistan for themselves or their relatives.
Read more: SBP to Introduce Roshan Business Account for Expats