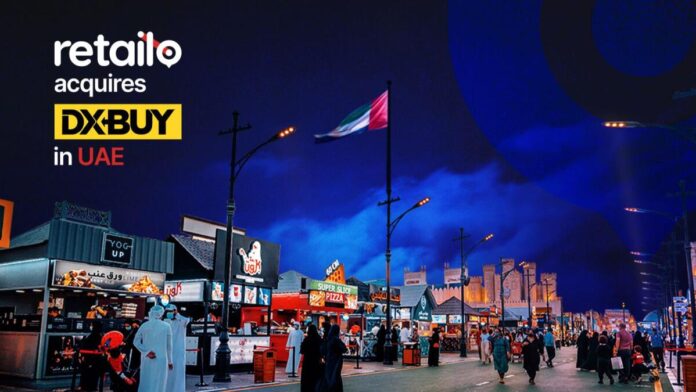 A Saudi-based B2B start-up, Retailo acquired DXBUY – a platform serving as a marketplace for thousands of restaurants and cafes. According to the company's official press release, partnering with DXBUY will allow Retailo to make further inroads into the lucrative hotel, restaurant, and café (HORECA) market, essentially allowing the company to expand across the region.
Retailo acquired DXBUY to grow and expand in the MENA region
Retailo acquired DXBUY to capitalize on the growing hotel, restaurant, and café market in MENAP, which is forecast to reach $60 billion in less than five years. Retailo is enhancing the lives of underserved retail enterprises, with the goal of affecting 10 million small businesses in the MENAP region in the next ten years by providing them with the convenience of simple, tech-driven, and value-added inventory management. The app's single-window operation will provide restaurants and cafes with a large number of quality ingredients to choose from, price discovery for smart purchases, a faster delivery cycle to avoid wastage, and many other features and services.
Speaking about the acquisition Retailo's Head of Investment and Strategy Himag Vaidya said, "We are excited about the acquihire of DXBUY and expanding the Retailo family by bringing in formidable talent that will empower restaurants and cafes across MENAP. Retailo is becoming an even more robust institution with a reach in multiple markets and business verticals. We are increasing our regional and commercial footprint and furthering our mission of adding value to the lives of small business owners."
Retailo raises $36 million on Series A round
Retailo's Series A round has attracted leading investors with a proven track record of impactful investments. In February, the Saudi-based startup raised $36 million in its Series A investment round which was a mix of equity and venture debt. Retailo is a regional B2B marketplace in MENAP and has raised a total investment of $45 million in less than 1.5 years of operations.
Read more: Stack Overflow to be acquired by Prosus for $1.8 billion