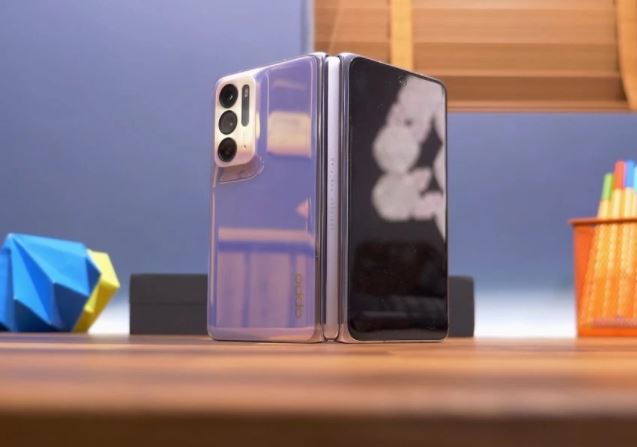 Tech giant, Samsung recently posted a praising tweet on Oppo's new foldable phone, although it is unclear if it was done purposely or otherwise. An executive of the Global Communications team at Oppo and OnePlus, Ryan Fenwick, tweeted a GIF of the Oppo Find N commenting that the phone is for those who tend to consider Android devices 'boring' and 'all the same.' The South Korean tech giant responded with 'pretty ah-mazing', praising tweet. 
Pretty ah-mazing! ?

— Samsung Mobile US (@SamsungMobileUS) March 24, 2022
Replying to the praise Oppo Malaysia on the new foldable phone said thanks, tagging the SamsungMobileUS handle, "Ah-thank you! ?". 
Ah-thank you! ?

— OPPO Malaysia (@OPPOMalaysia) March 26, 2022
Samsung Probably Finds Oppo Find N Innovative 
Samsung was the first company to popularize foldable smartphones with the Galaxy Z Flip and Z Fold. Since then many companies have joined the ranks. It is a rare sight to see smartphone companies praising one another, especially on social media. Samsung may be praising the category of smartphones that it helped popularize or that it thought the smartphone posted was from the Galaxy Z Fold series or the company simply finds Oppo's new foldable phone, Oppo Find N innovative.
However, recently we have caught other brands such as Huawei and OPPO entering the foldable smartphone segment. While most foldable devices from these brands are limited to China, they do look profitable and, if rolled out globally, could give rise to healthy competition in the foldable smartphone market, which is presently dominated by Samsung.
Oppo's New Foldable Phone Uses New Hinge Design to Avoid Screen Crease
It's a rather hilarious interaction once you know the context of the praising tweet posted by Samsung, specifically considering one of the responses which reminded Samsung of the crease that still surfaces on Galaxy foldable, versus the Oppo's new foldable phone, Oppo Find N which uses a different hinge design to avoid that quirk. Foldable smartphones are still a technological accomplishment regardless of who manufactures them. However, both Oppo and Samsung still have a long way to go before the tech can be perfected.
Read more: Apple Plans to Roll Out Foldable iPad/Mac Hybrid by 2026
Source: 9to5 Google